5 Best Operating Systems for Your Raspberry Pi
The Raspberry Pi is a smart, cool, tiny device. You can purchase the cheapest version for only $5 dollar and make it a functional computer using all the components like monitor, mouse, keyboard, and required cables. If you are not sure about which OS you should install on your Raspberry Pi, you won't worry about the same after reading this article. Here, I am going to help you find the best OS for Raspberry Pi.
Best Operating Systems for Raspberry Pi
The latest version is Raspberry Pi 3. You can take it up or go for any variant (different storage and RAM options available) that matches your budget.
With that being said, let's dive into the core of this post.
1. Raspbian
If you ask me, I will say Raspbian is the best of all. Being the official operating system for Raspberry Pi, you will have an optimized software interface for all your needs.
All you have to do is placing the image file into the SD card. Then, you can install the OS while you set up Raspberry Pi. Even if it comes as a lightweight OS, you will get some preloaded software like Libre Office, Email Client, etc.
2. Open Source Media Center (OSMC)
If you want to build a media center using Raspberry Pi, you will have to use this platform. Unlike Raspbian, OSMC is not a full-fledged computer operating system for Raspberry Pi. Still, it has got everything a multimedia lover opts for.
Even though it is based on Kodi, you won't really feel like it is. You get a sleek interface that presents options in an orderly fashion. The menu on the left allows you to choose between different types of media. You can enhance the functionality by installing different add-ons as well.
3. Windows 10 IoT Core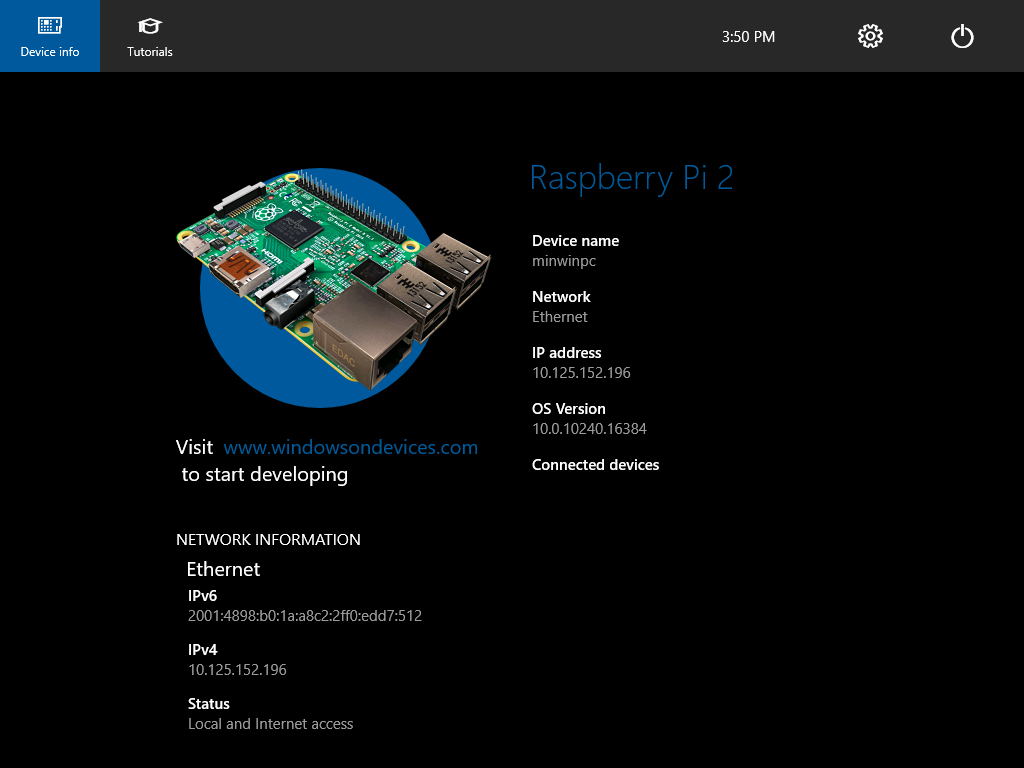 You can't run Windows on Raspberry Pi. That's right! What if you bought it for coding purpose and want to test applications in Windows environment. Well, it's quite difficult.
The only option you have is going with Windows 10 IoT Core. You need to have another fully functional Windows 10 computer to use this operating system on your Raspberry Pi.
The installation is pretty much the same as that of any other OS on it. You need to load an SD card with the image file and do the rest.
Download Windows 10 IoT Core
4. Ubuntu Mate
Are you an Ubuntu fan? Then, you must pick this up as the OS for your Raspberry Pi 3. Yeah, there are some other distributions as well. But I feel Ubuntu Mate is the sleek, powerful, and convenient choice.
You get all the necessary tools like text editor, image gallery, document viewer and file manager. You also get access to the official Ubuntu software center.
5. Pidora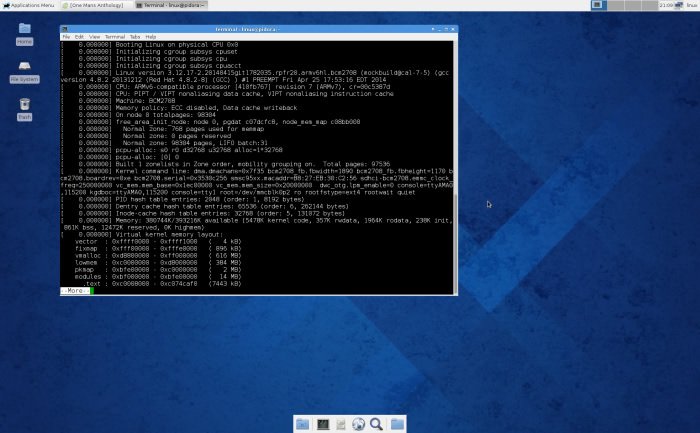 I hope you heard of Pidora in the past. As the name indicates, it is the Pi version of the renowned Fedora Linux distribution. The OS has been optimized for Raspberry and you will get essential tools from the Fedora 20 package.
The main attraction of Pidora is the Headless Mode, which lets you configure the OS even in the lack of a monitor.
That's a Wrap
You have got five best operating systems for your Raspberry Pi now. Of course, a lot of Linux distros are out there, which suits well for Pi. But I don't want to share all of them given that you want only the best one.
If you have any doubt or you think any other OS is capable of the ones mentioned here, don't hesitate to leave a comment below.