Best Yoga Studio Software To Manage Bookings
Your health is the most significant wealth you can have in your lifetime. If you are about to open a professional yoga studio and you want to manage all the bookings efficiently, you should take a look at this article. Here are some of the best yoga studio software and services to handle all bookings or appointments. As they provide professional options, you have to pay some money to obtain these services. However, this is recommended to try a demo of these services so that you can know which one can fulfill your demands.
Best Yoga Studio Software To Manage Bookings
1] Healing Radius Pro
Healing Radius Pro is a professional feature equipped yoga studio software for your small business. It comes with several options and features so that you can get what you want. You can get an online booking facility with a good looking calendar so that the people can find a suitable time for the appointment. On the other hand, you can receive payments online, manage your staff, etc. Also, as an administrator, you can contact the management to do something more. Regarding staff management, you can manage schedules, hours, time-off requests, salary, etc. You can allow staff to get an account so that they can manage their information and to-do. The only problem with Healing Radius Pro is that you cannot find any desktop software as it is a cloud-based application. Visit website
2] Gymcatch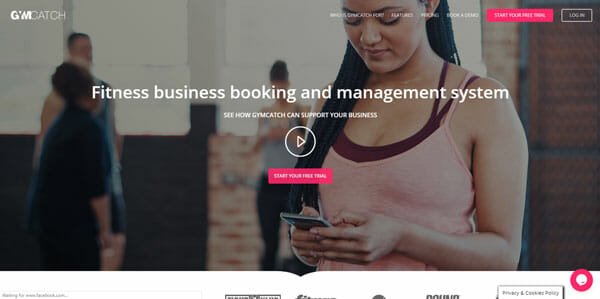 According to the official website of Gymcatch, it is suitable for small businesses that provide online classes and allow people to get an appointment. It offers a lot of features like scheduling, online payments, etc. One important feature is the waitlist. For example, a customer is looking for an appointment at 6 p.m. but that time is already booked by someone else. At such a moment, the second customer can be put on the waitlist so that you can allow him/her if the first one cancels his/her booking. Although Gymcatch is not available for Windows and Mac, you can download it for Android and iOS. Make sure that you are using Android 4.1 or later version and iOS 10.0 or later version. Visit website
3] Acuity Scheduling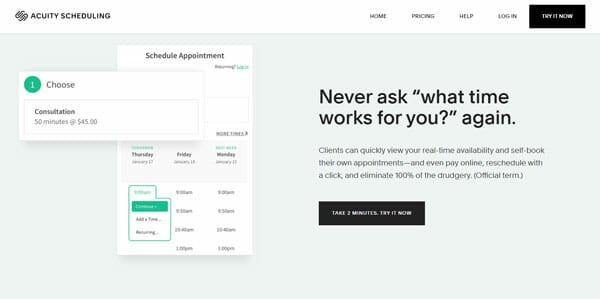 Acuity Scheduling is an online appointment scheduling software that you can use for various purposes. The best thing about this service is that you can embed it into your existing website. That means you do not need to create something different just for making booking possible for the customers. On the other hand, you can synchronize everything with Outlook, Exchange, and Office 365, iCloud, Google Calendar, etc. It supports synchronization with some other third-party services such as GoToMeeting, Zoom, QuickBooks, FreshBooks, Zero, MailChimp, Aweber, Constant Contact, and more. You can receive payments via Stripe, PayPal, etc. It offers four different plans, including a free one so that you can know how good it is for your business. The premium plan starts from $15/month. Visit website
4] YogaTrail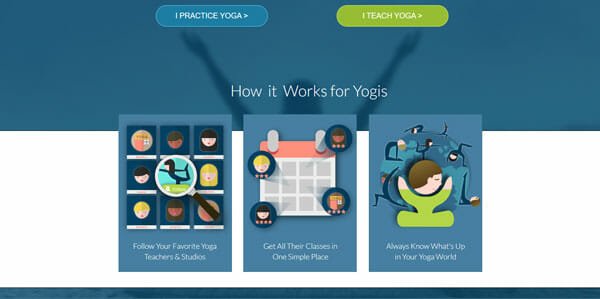 If your yoga studio has multiple teachers, YogaTrail can help you a lot as it allows customers to choose their favorite yoga teacher while booking an appointment. Like the first tool on this list, you cannot find any mobile or desktop software as it is an entirely cloud-based application. While booking an appointment, your customers can find a calendar and watch so that they can book something quickly. The interface of YogaTrail is divided into two parts, i.e. for teachers and students. Talking about the price, you need to pay $4/month to get started with YogaTrail. Visit website
5] Momoyaga
Momoyoga is yet another cloud-based yoga studio software to manage the bookings of the customers. The highlight of this tool is the user interface, which elegant, and you will like it for sure. It allows you to manage all the bookings based on date and time. On the other hand, you can receive payments in various ways as it supports PayPal, Visa, Mastercard, etc. flawlessly. Another important thing is the mobile apps as you may not always have a computer in front of you. You can download Momoyoga for Android and iOS platforms. The price of this software is not that high, as you need to pay only $20/month/teacher. Also, you do not need to have a third-party invoice generator as it can do that for you and your customers. The price depends on the number of teachers you have in your studio. For the best, you can check out the pricing page of Momoyoga. Visit website
6] SimplyBook.me
SimplyBook.me is only for professionals as it offers a high level of functionalities for a yoga studio. This service can be integrated with many third-party tools such as Google Calendar, Outlook Calendar, Facebook, Instagram, Google Analytics, Gruveo, iFrame, WordPress, Joomla, Zapier, and more. Talking about receiving payments, you do not have to worry as it supports more than a dozen gateways. The pricing of this service depends on the number of bookings and features. You can try it for free, but that has some limitations. However, if you opt for the Basic plan, you can manage up to 100 bookings, three custom features, and more other integrations. Visit website
7] Yocale
Yocale is another online booking service that allows you to use it in various situations. It offers a free account, but that is not useful for most of the businesses as it has many restrictions. A standard plan starts from $25/month, and the ultimate plan is priced at $80/month. Regarding features, it has instant bookings, appointment requests, mobile scheduler, email notification, concurrent appointments, website booking widget, SMS notification, recurring appointments, and others. It offers a dashboard so that you can check every possible information in one window. Visit website
These are some of the best yoga studio software for booking management. I hope you will like them a lot.