Do you need to edit a video and are sick and tired of downloading and installing those irritating video editing tools? If not, then their "X Mb video editing limit" or "30 second video editing in free version" must make you wonder why tools like these are labelled as 'free' when you can't do anything practical with them. Don't worry though, we've got the right solution for you.
Stupeflix is a web browser enabled, simple to use video editing utility.
However, Stupeflix is a lot more than a normal video editing utility. It also allows users to create videos with their social network status updates and other online activities. And they call it Stupeflix TV.
Stupeflix allows users to perform on-the-fly video creation and editing. All you need to do is upload images (no account sign up is required to do this) add themes to your uploaded images and then click to create the video.
Images can be uploaded from Facebook, Twitter, MySpace, Flickr or directly from your computer. Even web URLs can also be pasted to upload images directly from the web and the website turns or combines multiple images into a sleek looking video, as shown in the following screenshot: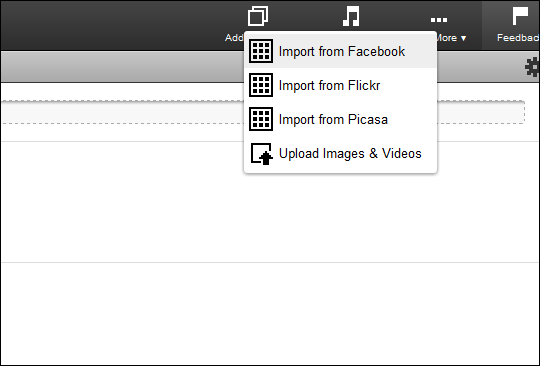 There are multiple themes available to customize the videos you create and after using Stupeflix, one hails the awesomeness of the video templates offered by Stupeflix.
Unfortunately, Stupeflix is not a free service as much as we'd like it to be, but the pricing of Stupeflix is very competitive and luring for anyone who wants to edit their videos in a great way.
Full HD videos can be created and edited using Stupeflix for as low as only $3 extra as compared to normal editing plans. Other than that, various monthly and yearly plans are available to suit your need.
To sum up, the pricing plans offered by Stupeflix are very flexible indeed.
Stupeflix is a great online video editing and creation utility which saves users from a great deal of hassle and makes their work easier. Stupeflix is highly recommended for use, or at least a free try.