Passbook for an iPhone allows you to save tickets of a movie, restaurant, party and more. You can even share Passbook cards them with your friends and relatives. It also supports location based services accurately. So, these things look pretty good and most of the people have an idea on how to save and share passbook cards.
Passbook Cards allows you to scan the QR Codes as well and can be used with Apple pay. It supports iOS 6 and later versions. Have you ever thought of cards in your Passbook which are of no use? We carry payment cards also in Passbook. Suppose, some of them might have expired and are of no use at all, then we need to delete those cards from Passbook.
Recommended: How to Disable Location Service for Passbook in iPhone
Steps to be followed to delete Useless Passbook Cards From An iPhone
Step 1: Open Passbook application in your iPhone.
Step 2: Select the card from the list of cards that you want to delete.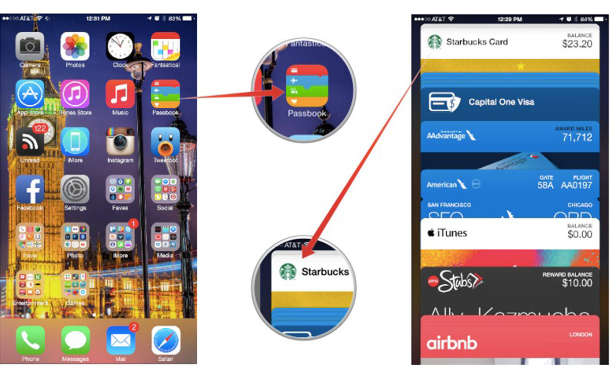 Step 3: You can find the info button, on the bottom of the card. Tap and it and the card turns over.
Step 4: On the top left, you will find delete button. Tap on that delete button.
Step 5: You will be shown two options as Delete and Cancel in the popup. Tap on Delete option.
That's it. Your card from the passbook has been deleted and it is not available any more.
Source: iMore
Image Source: iMore
Want to add anything to this tip? Please, do share your thoughts with us through comments.