Most Downloaded Apps, Music And Movies on iOS : 2017
Its that time of the year where we get a lot of top 10 and most popular lists from famous tech companies and organizations and following the list of best apps and most downloaded apps released a few days by Google, Apple has now released an elongated list of the most downloaded apps in iOS along with the complete list of most popular TV Shows, Movies and Music Albums that were streamed this year in iTunes.
While the list is not surprising and almost all the apps in the most popular list are well known and established apps there are some apps that are actually new to this years list like Wish, the shopping app and Waze, a GPS based Navigation app developed by Google.
You May Like: Best Apps And Games Of 2017 According To Google
Apart from these, the remaining apps in the list are quite familiar ones and are almost mandatory if you are using a smartphone in 2017. Apple has also announced the best apps and games that were released this year by taking to its Today card in the App store.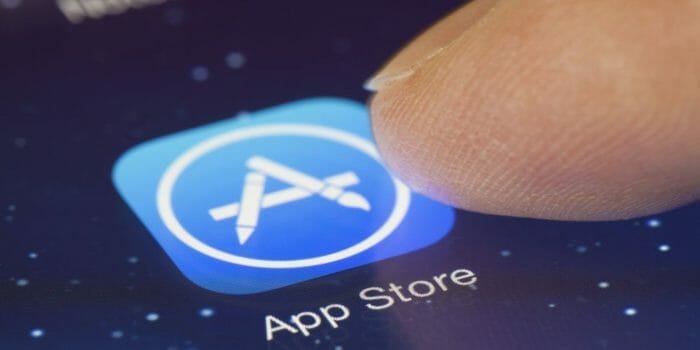 Best Game Of 2017 (iPhone)
Splitter Critters: India and US
Splitter Critters is a physics based puzzle game, ideal for kids, where you play as cute little characters called Critters. You have to split the game world set in multiple planets and then rearrange it to help Critter safely reach back to their spaceship. The game also comes with an Augmented Reality mode and it can be purchased with $2.99 USD and you won't be getting any ads or in-app purchases after that.
Best App Of 2017 (iPhone)
Calm: United States
Calm is an app that is aimed at helping you to relieve your stress, tension and anxiety by guiding you through short meditation sessions, soothing music, breathing programs and even sleep stories to help you sleep peacefully. The app is recommended by mental health experts and it is also free to try with optional auto renew subscriptions.
Enlight Videolap: India
Enlight Videolap is a powerful video editor which is ideal for both professionals and amateurs with separate editing options for both. It supports layer based editing method with a lot of preset filters and special effects along with the ability to add your own by using the different types of animations. You also get the basic functionalities like cropping, trimming and then shuffling your video clips.
You May Like: Top 5 New Features Coming To Instagram For Android and iOS
Best Game Of 2017 (iPad)
The Witness: United States
The Witness is an open world based puzzle game with over 500 puzzles and the main character who is left stranded on a lonely island has to uncover the clues and solve the puzzles to regain his lost memory and find out who he really is. The game uncovers gorgeous and vivid locations as you progress and the graphics is also of high quality.
Old Man's Journey: India
Old Man's Journey is a puzzle based game adventure game where the main character is an old man who is taking you on his journey through multiple flashbacks which are the multiple stages in the game. The game world uncovers as you complete each story and the location and graphics on this game are of real high standard as most of them are hand drawn by artists to look vivid on your iOS device.
You May Like: Top 5 Features of the New Qualcomm Snapdragon 845 Processor
Best App Of 2017 (iPad)
Affinity Photo: India and US
Affinity is a professional photo editor for iPad and it mimics the desktop version of the same software and has all the features and the editing options found in it. It supports all the options of a full fledged professional photo editor with touch functionality.
Most downloaded iOS apps 2017:
Bitmoji
Snapchat
YouTube
Facebook Messenger
Instagram
Facebook
Google Maps
Netflix
Spotify
Uber
Gmail
Pandora
Amazon
What's App
Wish
Twitter
Soundcloud
Google Chrome
Waze
Lift
Most watched movies in iTunes 2017:
"Moana"
"Rogue One: A Star Wars Story"
"Wonder Woman"
"Sing"
"Guardians of the Galaxy Vol. 2"
"Trolls"
"Doctor Strange"
"Beauty and the Beast" (2017)
"Arrival"
"Spider-Man: Homecoming"
"Fantastic Beasts and Where to Find Them"
"Logan"
"The Boss Baby"
"The Lego Batman Movie"
"Hacksaw Ridge"
"The Accountant"
"John Wick: Chapter 2"
"Hidden Figures"
"Baby Driver"
"Passengers"
Most Watched TV Shows in iTunes 2017:
1. "Game of Thrones"
2. "The Walking Dead"
3. "The Big Bang Theory"
4. "Rick and Morty"
5. "The Americans"
6. "Suits"
7. "PAW Patrol"
8. "This Is Us"
9. "Modern Family"
10. "Grey's Anatomy"
11. "Better Call Saul"
12. "Sherlock"
13. "Scandal"
14. "RuPaul's Drag Race"
15. "Big Little Lies"
16. "Doctor Who"
17. "Planet Earth II"
18. "Homeland"
19. "The Flash"
20. "The Blacklist"
Top Albums Streamed in Apple Music 2017:
1. Drake, "More Life"
2. Kendrick Lamar, "Damn"
3. Taylor Swift, "Reputation"
4. Ed Sheeran, "÷ (Divide)"
5. The Weeknd, "Starboy"
6. J. Cole, "4 Your Eyez Only"
7. Bruno Mars, "24K Magic"
8. Migos, "Culture"
9. Future, "Future"
10. Various Artists, "Moana"
11. Post Malone, "Stoney"
12. Original Broadway Cast of "Hamilton," "Hamilton"
13. Various Artists, "Trolls"
14. Drake, "Views"
15. Big Sean, "I Decided"
16. Travis Scott, "Birds in the Trap Sing McKnight"
17. Jay-Z, "4:44"
18. Future, "Hndrxx"
19. Khalid, "American Teen"
20. Chris Stapleton, "From A Room: Volume 1"
You May Like: Top 5 Features of Android Oreo Go For Low End Smartphones