Facebook is the leading Social networking websites. It has been mostly used in web and also as app by Android and iPhone users. There have been many features which have been rolled out before and there was a new feature rolled out for Search. Facebook's new search feature allows you to search for posts which were shared by your friends and also people matching with the search text.
After the Graph Search feature, many users have requested Facebook for search which lets to search through all posts and friends. So, Facebook took it as a challenge and released it on December 8th, 2014.  Suppose, if we come across some posts or funny video some days back and if we want to see that posts again, we can use this search tool of Facebook.
If you search for "Fun time on John's birthday", then you can see all videos and photos of John's birthday. It searches for photos, videos and posts which were shared having the text "John's birthday". This is really a logical algorithm that has been used by Facebook. This search features do not search for web, but it is confined to search through your posts, photos and videos that have been shared with you.
If you search for "cookie recipe", then the results are shows which match that search text throughout all posts, videos and photos.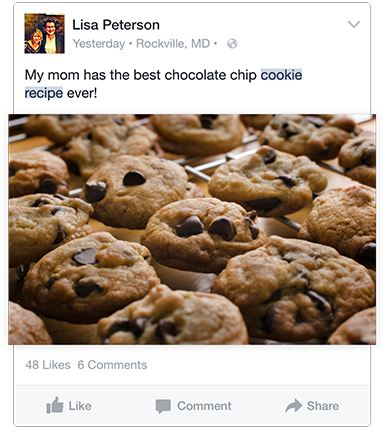 Spokesperson of Facebook confirmed to Reuters that,
"We're not currently showing Web search results in Facebook Search because we're focused on helping people find what's been shared with them on Facebook. We continue to have a great partnership with Microsoft in lots of different areas."
As, of now it has been rolled out to users of iPhone and desktop of US. Looks like this will be a big hit as this was released based on the user's request. Apart from Graph Search, search related to posts was really a big thing. Instead of going to wall of a friend and look for some post, now you can use the search and it will show posts matching it.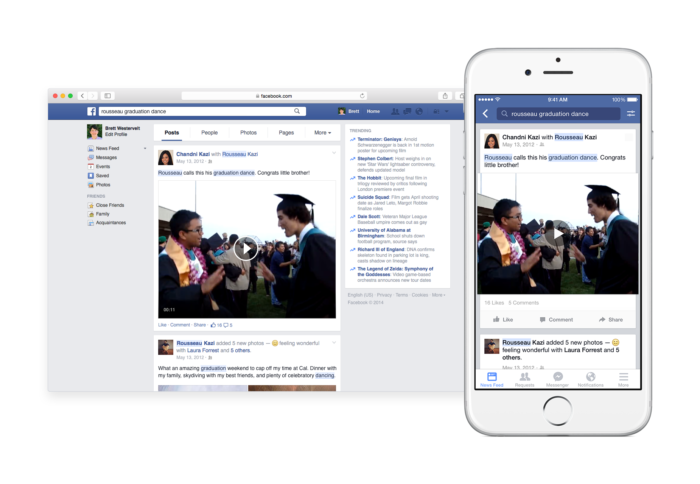 Let us see what all Facebook will provide to it's users! Please, do share your comments in this new search feature of Facebook and let us know your opinions. So, Facebook is not using Microsoft's Bing search engine for this. Is Facebook looking to develop a search engine? Let us wait and see!
Source: Facebook