Quite often, you would visit pages filled with links or images and wished if you could preview the contents of all those links before opening them.
Foxyspider is a useful Firefox add-on which can be used for the same purpose. This add-on can build a gallery of links with image thumbnails on any web page so that you can see the preview all the links in any given page before you decide to visit them.
Configuring FoxySpider: After installation, restart Firefox and go to Tools > Addons > FoxySpider options. Add the normal web page extensions that you would want to open with FoxySpider (e.g html, htm, php,asp etc). Do not forget to add a  backslash because many blogs in WordPress use the backslash (/) in the URL field.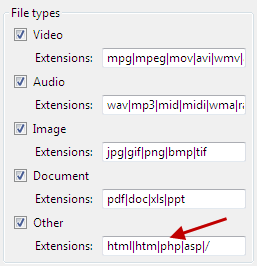 After you have added all the URL extensions, you can add video, audio,image and other file type extensions in the add-on preferences. This will be required, in case you want to use Foxyspider to open audio, video, image and other file types in the browser. Next, set the number of thumbnails to open at a time and choose whether you want to see the description of the page, opening links in the background for previewing etc.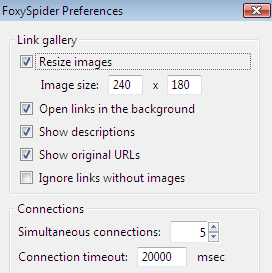 Using Foxyspider: Using the extension is easy, just visit any page, right click it and select "FoxySpider this page" from the right click context menu.

FoxySpider will open a new window which will contain the preview of all the links contained in that page. Here is how the links placed in the Cnn.com homepage looks in Foxyspider: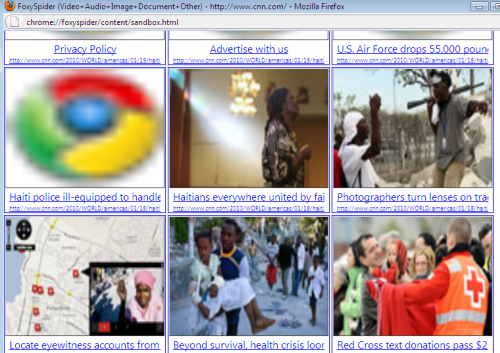 Each thumbnail pulls the image in the resulting page that appeared inside the HTML anchor tag (<a>) which leads to the link. So you can get a brief idea about what the page is all about from all the thumbnails in the FoxySpider window. You are also shown the title and URL of the page in the FoxySpider window. Apart from normal web URL's, the add-on also supports videos, audios and other file types so if you are browsing a torrent or music search engine, this extension would be a Lifesaver.
Combining FoxySpider and Twitter is a good idea. You can see a preview of all your recent tweets before you decide to visit any link.
Update: The developer has released an update which includes "Recursive crawling". That means, now the add-on can scan and show gallery items from pages which are not directly linked from the starting page, but also linked by a chain of links from the starting page. You can set how "deep" your crawling is, based on your preference.