5 Methods To Free Up Space On Android
Are you out of storage on your Android mobile? Do you want to store more data on your mobile? Here are some basic methods to free up space on Android mobile. Although we have all the technology in the world in the palm of our hands, we still don't seem to be doing good in the area of storage space. An average user today will find even 16 gigabytes to storage to be insufficient, let alone 4 and 8 GBs. It is even worse and a continuous nightmare for users with phones that have no expandable memory options. Although there is no miracle solution to the problem, but the situation can surely be controlled and with these methods you can free up space on Android within a minute –
It is even worse and a continuous nightmare for users with phones that have no expandable memory options. Although there is no miracle solution to the problem, but the situation can surely be controlled and with these methods you can free up space on Android within a minute –
1. Clear Cache with Dedicated Apps
Caches are temporary files used by the apps that build up over the course of time to hundreds of MBs. If you have never cleaned the cache of your phone before, chances are you can clean about half a GB alone through this. The easiest way to do this is through dedicated apps like App Cache Cleaner which will clean the cache of all your apps with just a tap. If you don't have enough space to download another app (probably the reason why you are reading this article), you can proceed to manually clean the caches of apps through Settings –> Apps –> Selecting particular app from the list –> Clean Cache. Do the same for every app in the list that take up large spaces.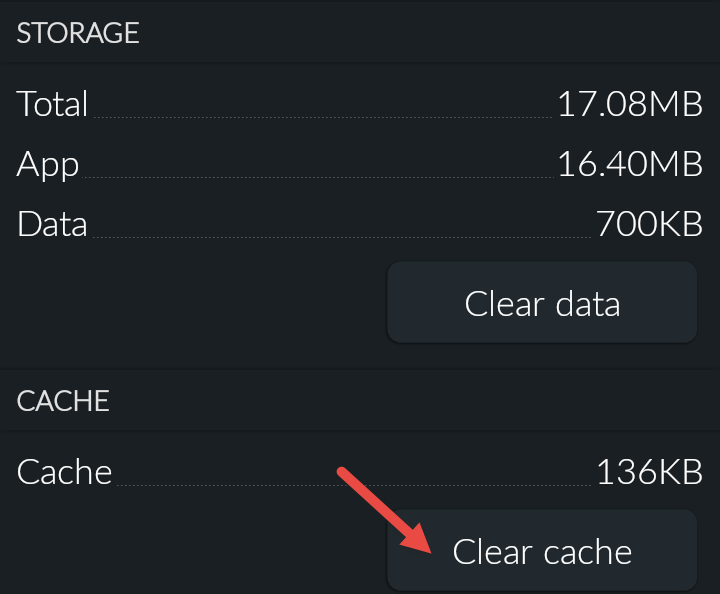 2. Analyze Phone Storage
After following the first step, you can use another memory mapping app to analyze the type and size of file taking up the most space on the phone. Many apps like Memory Map provide you with a detailed structure of the files on your phone and help you quickly eliminate obsolete files. For example, if you have hundreds of songs on your phone and want to delete the ones which are the most in size, you can do this in seconds with memory map's storage analyzer.
Also Read : Tutorial on you to use Memory Map to free up storage on your phone.
3. Move Apps To SD Card
There are a lot of apps in the market that let you transfer them to your SD Card if your phone supports one. The trick is to regularly check every time you install a new app and transfer it to the SD card if the app supports so. But the best way here too is to download a niche app that automatically does the job for you. Apps on Google Play like Apps 2 SD provide you with a notification every time a newly installed app can be moved to the SD card. But if you want to manually go through the process, you can again go to Settings –> Apps –> Target app from the list –> Move to SD.
4. Upload Old Files To Cloud
Cloud is one of the best things to happen in the technology world and it's time you learn to make extensive use of it. There are numerous free services to start out, with the best being Dropbox. Simply upload all your old photos and files which you no longer consistently use and delete them from your phone. This alone will free up a ton of both internal and external phone space. You can also set up automated uploads like directly saving every photo you take to the cloud. This is truly a life saver.
5. Last Resort : Factory Reset the phone
If none of the above methods work for you, it's time to factory reset your phone and start afresh. This also has an added advantage as it will give your phone the feel of a new gadget and restore it's speed to the first launch. Also, any viruses or malwares on your phone will be automatically cleaned (unless you also have them on your SD card). Now you should just install the apps which you really need and not go with the ones you may rarely use. To factory reset your phone, go to Settings –> Backup and Reset –> Factory Data Reset
PS – If none of the methods work for you, its time to buy a new phone!