Facebook Messenger has made it's part in everyone's mobile There are many emoticons being updated to the Facebook Messenger for Android users. In March 2013, Facebook announced of having the free voice call feature in Messenger and it has become true after a year. It was already rolled out it US and Canada for iOS users and this time it got rolled out to many Android users of India. Facebook Messenger got the update with the free voice call. This is an innovative step in entire mobile market. Now, it is very easy to stay connected to friends or relatives as Facebook is one of the leading social networking websites.
So, Facebook's wireless free voice call will be a revolutionary step. Most of us will have a doubt of how to make free voice call from the Facebook Messenger app? If you have the Facebook Messenger APP installed in your Android device, open the app and log in to it. If you do not have one, then it is must to install the Messenger app.
Once you log in, you can see the list of friends who are active and select the one. Tap on more options (3 vertical dots) on the top right corner. It shows the "Free Call" option and tap on it. This option will be active, if the member whom you are calling also has the option to do or receive free voice call.
Free voice call can be made when you are on Wi-Fi connection or using 3G. So, make sure you have connected to one of these while making a free voice call from Facebook Messenger.
The interface is good. It shows the cover photo of the contact as the background and the profile picture at the center. On the top left corner, timer of the call is shown. On the lower side, it shows options for mute, speaker and other navigation options to move from UI when the call is ON. For some users, this option is shown in grey colour mentioning that, they cannot make free voice call at that time.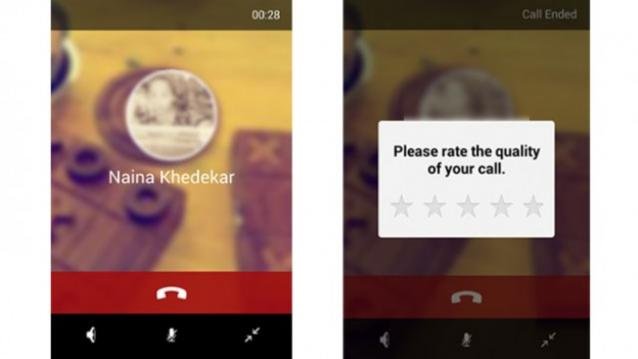 Call quality is good and the app also asks us to rate the feature. Call costs are based on your data rates and it does not deduct any amount from your mobile balance. It is available only for mobile users and you cannot make a call for web users of Facebook. This feature will be moving towards other countries too.
Download Facebook Messenger for Android
Source : First Post