Do you have a Samsung Galaxy S6 and Galaxy S6 Edge? Do you want to get a physical qwerty keyboard for those mobiles? Here is a mobile cover that is not only a phone cover but also a physical qwerty keyboard. You know that Samsung galaxy S6 and S6 Edge are probably the best Android smartphones of Samsung Galaxy series. Both of them do not have any other support to get a keyboard like this. However, if you wish to get a physical qwerty keyboard for those two mobiles, you can opt for SlimType.
What is SlimType?
SlimType is a mobile cover that will be connected to your mobile without any hectic method. After connecting, SlimType will offer a physical qwerty keyboard that can be used if you do not want the screen touch keyboard. Generally, no other mobiles have the option to get a physical keyboard. But, as a smartphone, this is the first time, when some mobiles are about to get such keyboard for typing quicker.
SlimType is very easy to use and there are no such special options of this external gadget. This is very easy to fold and there are no such additional requirements to follow. On the other hand, you will get some shortcut keys to do something important. For example, you will get Fn key to access special keyboard features. At the same time, you will get quick keyboard settings, email button etc. This is also possible to turn it ON or OFF.
Connection Method
People, who are wondering the connection method of SlimType, should know that your external keyboard will be added with the help of NFC. Both of the mobiles come with NFC and SlimType will use the same technology to get the connection. There is no battery included in SlimType. This particular thing has a great advantage. You will not have any headache to change the battery or get any problem for low battery. NFC will do the job instead of battery.
Available Colors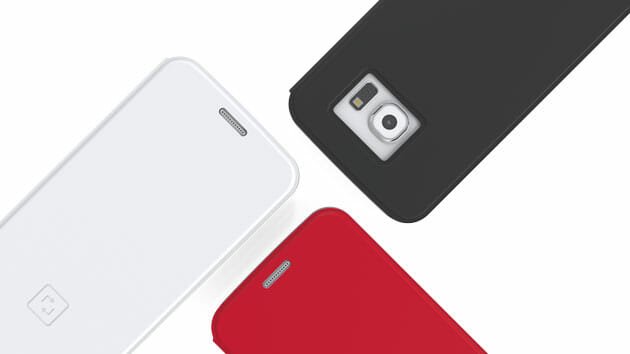 Although, SlimType is not launched yet, but it will be available in three different colors – as per the teaser image. You will get red, white and black color cover for Samsung Galaxy S6 and S6 Edge.
Availability
As of now, Samsung has done a press release. However, the keyboard will be launched in next few weeks for all the customers.
The price of this mobile is still not disclosed. However, this would be affordable for all Samsung Galaxy S6 and S6 Edge users.