7 Active Google Images Alternative That Will Get the Job Done
A picture is worth a thousand words. Whether we are searching images for articles, social media or anything else, we want them to be just perfect. While Google Images gets the job done more often than not, there are other resources out there that are equally good, if not better.
Images can be categorized by license and keywords or tags. Search engines are not the only places where you can find images that you can reuse. There are many independent image directories like Flickr (Yahoo), Pixabay, and more.
But what if you still fail to find the image that captures your imagination? What if Google Images fails to deliver? Here are 7 Google Images alternative that will get the job done no matter what kind of obscure image you are looking for.
While a lot of image search sites come and go, there are few that have stood the test of time. Here are 7 search engines that are still alive with a thriving community of users.
Tineye is a reverse image search engine which works exactly how Google works for keyword search. You upload or enter the URL of an image and it will come back with the source. This way you can give proper credit to the owner of the image.
Tineye is good if you have identified an image somewhere like social media and are not sure about the source or whether you are allowed to use the image commercially.
Unsplash only features images that are licenced under the Creative Commons licence or are freely available in the public domain for its users. One main feature of Unsplash is that it integrates directly with Google Slides. The images are of high quality and the library is huge. You can search for images by categories which makes the process easy and fun. Most of the images hosted by the site are gifted or donated by photographers. This means that the images that you will find here, most probably, you won't find anywhere else.
Pixabay has a collection of over 1.2 million images. The images are high quality and once again, submitted by the community. In fact, I frequently use Pixabay to source images for my work. Once you have searched and found the image that you like, it will allow you to download that image in different sizes. If you want to download high-resolution images, you will have to register. The process is fast and creating an account is free.
If you are a student who is using Pixabay in the classroom or an employee working in an office, there is also a "safe search" mode that you can enable.
PikWizard claims to offer a stunning collection of high-quality images to its users. You can browse the images by category, keywords, and favorites or trending. If you are a writer or a blogger, there is an option called "editorial" that will further narrow down the search results. Pikwizard, unlike Pixabay, requires you to give proper credits to the photographer of the image on every image page. We recommend that you go through the guidelines once.
The name says it all. The images are suitable for classroom projects and meant to be used by teachers and students. All the photos are licenced under Creative Commons. When you download an image, it will come with author credits and citations automatically.  You will find the attribution in the footer area of the image. Photos for Class was specifically developed for classroom projects but that doesn't mean you cannot use it for other purposes.
6. Driver Layer
Driver Layer has a collection of more than 10 billion images in its database making it one of the largest image search sites after Google and Flickr. It offers robust search engine capabiilities with image filtering options like size, date, and keywords. The images are high quality.
7. Flickr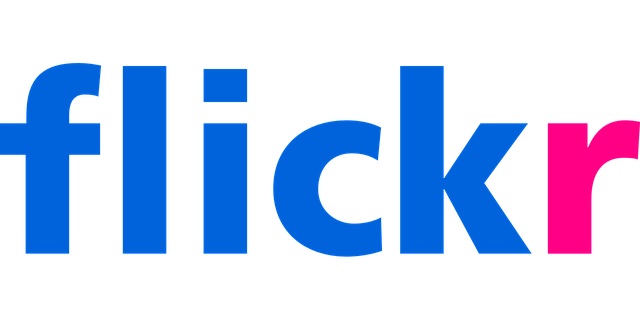 Flickr can be a mixed bag. The number of images it hosts is second to none, and all the images have been uploaded by its thriving and active community. Flickr does have a creative commons licence where it explains its policies in detail. You will have to filter images based on licence to be able to use, and you have to give proper credits. You can also filter images based on licence, keywords, and there is a safe search option available too. One feature that I really like is the ability to filter images based on color. This feature is unique to Flickr. You can search for Lamborghinis that are yellow in color.
Wrapping Up – Google Images Alternative
There are other image search engines and sites, but some of them died out which is why we created this fresh list. Our top 3 recommendations are Google Images, Flickr, and Pixabay. If you know of a good source, do let us know.