How To Upload Video To Instagram From Windows And Mac
If you have a Windows or Mac computer, and you want to use this machine to upload image or video to Instagram, you should follow this tutorial. This article will let you know about multiple methods to upload a video to Instagram from a personal computer. Although the default Instagram website doesn't allow you to upload anything from a computer, you can do that by tweaking a few things. Some of the best methods are mentioned here so that you can use Instagram on a computer as you use it on mobile.
Instagram is a mobile-oriented platform where you can showcase your work related to photography and videography. However, the major problem with Instagram is that you cannot use it properly from a desktop or laptop computer. To get rid of that setback, you need to keep reading this article.
Change User Agent Of Browser To Upload Content To Instagram From PC
This is the handiest method for any person to upload a video or image to Instagram from a computer. Changing the user-agent of a browser doesn't take more than thirty seconds, but it works well. No matter if you are using Google Chrome or Mozilla Firefox or any other browser, you can undoubtedly change the default user-agent to get the trick working for you. To learn how to change the user agent, do follow the following steps.
Google Chrome:
If you are using Google Chrome, and you want to change the user-agent, do follow this guide.
At first, open Instagram.com in your browser and press F12 button. Alternatively, you can right-click on space, and select Inspect. If you want to use a keyboard shortcut, you need to press Ctrl+Shift+I.
After that, click the three-dotted button visible on the right-hand side and go to More tools > Network conditions.
By default, the User agent section should be set to "Select automatically." You need to remove the tick from the checkbox.
After that, expand the respective drop-down menu, and select Chrome – Android/iPhone/iPad or Firefox – Chrome/iPhone/iPad.
Then, you need to refresh your Instagram page.
Now you can see mobile like options on your computer screen.
Mozilla Firefox:
After Mozilla removed the about:config option to change user-agent, you need to install an add-on to get the job done. It is called User-Agent-Switcher, and it does the job pretty well. You can get almost all the essential user-agents of multiple platforms, including Android, iOS, Mac, etc. on your Windows computer. Therefore, install this add-on in your browser and open Instagram. Following that, click the corresponding icon, select a different user-agent by choosing different platform and browser and reload the page. Download
Microsoft Edge (Chromium-based):
If you are using the Chromium-based Microsoft Edge, you need to follow the same steps as Google Chrome.
Best Software To Upload Video From Windows And Mac
1] Flume [macOS]
Flume is a dedicated macOS software that lets you upload content to your Instagram profile with ease. It comes with multiple features, but the uploading functionality is not available in the free version. For that, you need to opt for the paid version. The PRO edition includes more other options, such as multiple accounts. The user interface of Flume is pretty natural since it doesn't display any advertisements. In case you are using a Mac computer, and you want to upload the video to your Instagram profile; you need to pay $20 to purchase the PRO version of Flume. The good news is that you can use a single PRO purchase on up to five Mac computers. Purchase
2] Iconsquare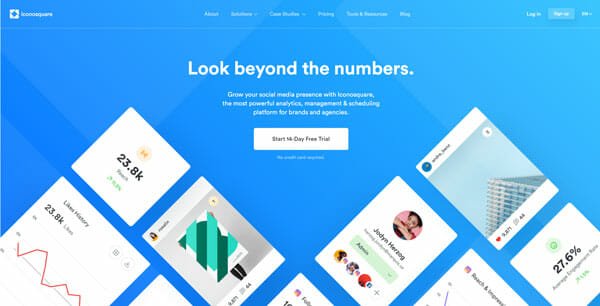 If you are managing a business, and you have a good budget marketing on Instagram, you should check out Iconsquare. This is one of the best social media account management tools that you can get under $30. It is an all-in-one Instagram profile management solution that you can find on the internet since it comes with multiple handy functionalities. For example, you can get an audit option, various tutorials or guide to get started with Instagram marketing, etc. Uploading a file to your Instagram profile is very easy if you are using this tool. As it is an online tool, you can use it from any platform, including Windows, Mac, Android, iOS, etc. Last but not the least feature is post scheduling. Visit website
3] BlueStacks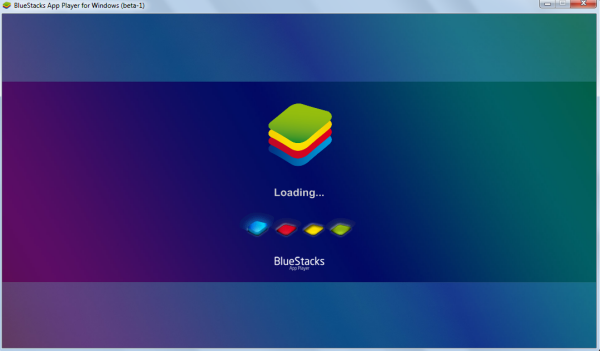 BlueStacks is an Android emulator that allows you to install the official Instagram app, set up your account, and upload content from there. In simple words, you can get the exact mobile-like user experience on your computer if you install this Android emulator. This fine-tuned emulator is compatible with Windows computer, and it is currently running Android N or Nougat. Many people found it a bit bulky, but you can use it if you need something urgently. Setting it up takes time, and you must have to do it properly. Otherwise, you may not be able to get what you want to do. Download
4] Android Virtual Device
If you already have Android Studio on your computer, uploading a file to your Instagram account will take a couple of minutes. You can set up a virtual Android device through Android Studio, install the Instagram app, and use your account accordingly. This is as easy as said, but it takes some time to download and install all the packages. Also, you should have the original APK file of the Instagram app. You can follow this tutorial to know how to install APK on Emulator in Android Studio. The best thing is that you can install Android Studio and set up a virtual device on Windows as well as Mac computer.
These are some of the best methods to upload video and image to Instagram from the computer. I hope you will find this tutorial useful.