How to Insert SD Card in iPhone without any Card Slot
In earlier days, 500mb space was more than enough. But, now, many of the recently launched mobiles have more than 1GB of RAM and 32GB of memory. This phenomenon has become pretty common. Although, there are many mobiles those have 8GB of internal memory or so without any SD card support but most of the mobiles have SD card support except iDevice.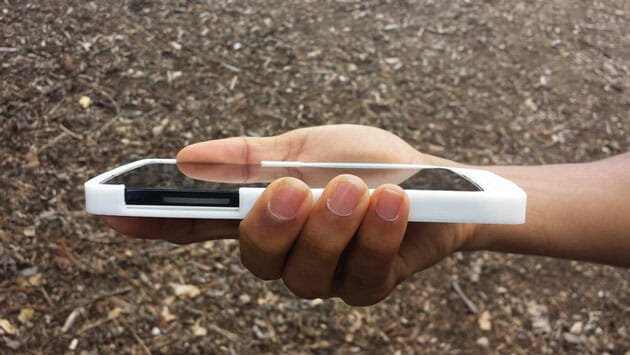 There are only two types of trending mobiles. First, iOS and second is Android. Although 90% of Android mobiles have SD card support but 100% of iOS devices do not provide any expandable memory support. That means, if you have bought 16GB of iPhone 6, 16GB would be the highest space you can get. There is no other chance to increase it. In fact, the 16GB iPhone doesn't mean 16GB. You will get 13-14GB.
This much memory is ok for them, who use iPhone for any office work purpose. But, this much memory is nothing for mobile photographers or music lovers. You can store only few audiobooks and some HD images. That's it.
However, some Android mobiles such as Motorola Moto G 1st Generation has also only 8GB of storage, which is minimal. If you have bought it, you know the pain.
Therefore, today I am going to introduce such a great gadget, which helps users to insert SD card in iPhone without having any SD Card Slot. This innovative gadget helps users to break the memory limit of your mobile. It is developed for Android as well as iOS devices. Let's check it out.
Introducing ExoDrive
Some Australian creative like-minded people have developed such a gadget that helps iPhone users to insert SD card. This ExoDrive is still under development and it is being backed at Kickstarter.
Exodrive is nothing but another mobile case but will some extra features. Sometime, we need to transfer a lot of data from mobile to PC and Bluetooth seems very awkward at such moments. ExoDrive is developed to support you at that time when you don't have any USB Cable and you need to transfer loads of data.
Compatibility
This super innovative gadget is not available for all Android or iOS mobiles. As of now, you can use ExoDrive with Moto G, Moto X, HTC One M8, HTC One M7, Nexus 6, Nexus 5, Samsung Galaxy S5, Samsung Galaxy S4, LG G2 and OnePlus One.
On the other hand, if you want to purchase ExoDrive for iOS, just make sure you have any one device among the followings;
iPhone 5
iPhone 5C
iPhone 5S
iPhone 6
iPhone 6 Plus
Availability
Unfortunately, ExoDrive is not available in all countries. However, you can get it in any European country. On the other hand, ExoDrive is available in three different colors.
How to Insert SD Card in iPhone using ExoDrive?
At first, you will have to insert the SD card in the ExoDrive. After that, you will have to insert your mobile in the case. To learn more, check out the following images and video.

Final Word
This is very painful for old quite older iPhone users to store more files. ExoDrive is such a great gadget that helps you to expand your iPhone storage as well as Android mobile strorage.
Hope you would like it.