The most popular "Read-it Later" app is now available at free of cost for iOS and Android. You know that if there is any competitor of Pocket or Readability, then that is Instapaper. Instapaper comes with minimum features and shipshape user interface. You can save any article to read that later in Instapaper.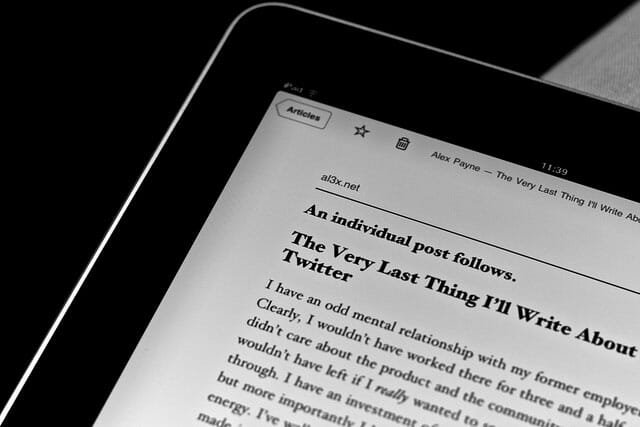 On the other hand, most of the people use Instapaper to get organized reading environment. Users can easily save any link in Instapaper from any installed application or browser.
However, previously, the respective Android app costs $3 to download. After spending $3, users were free to use it for lifetime. Formerly, there was nothing like freemium or premium feature. Everything was premium. But, now, Instapaper comes in two different versions. The developer group of Instapaper has made this read-it later app free to download. The free version contains some useful features such as save unlimited article, synchronize across multiple devices, create folder to manage different categories and so on.
The premium users of Instapaper will get the following features along with aforementioned features:
Text search in saved articles
Unlimited highlights
Text-to speech
API integration for third party apps
Uncluttered Instapaper website
"Send to Kindle" in mobile
You will also get their official support eveytime. The premium package of Instapaper costs $2.99 per month. If you purchase it for a year, you will have to spend $29.99/year.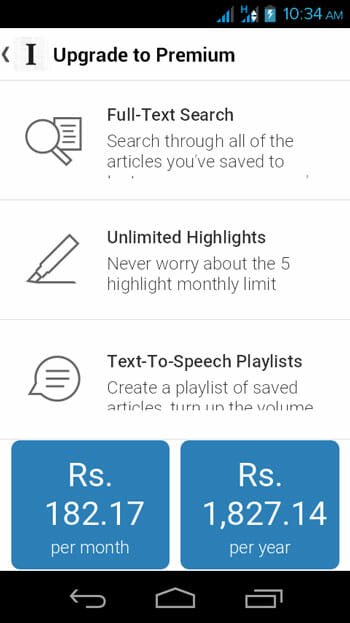 What is new in Instapaper 6 for iOS and Instapaper 4 for Android?
The main update is already mentioned above. Apart from the premium package, there are also some other new features have been included in new Instapaper.
Better Saving Option
You can easily save any link to Instapaper right from any other third party apps. There is no need to open Instapaper and then send email to yourself to save link. This new version brings this feature on your iOS device that supports iOS system share sheet.
Text-to-Speech
Do you want to listen to your favorite articles? Now, this is possible using Instapaper. You can listen to any saved article. You will get this awesome feature in Android as well as iOS.
Privacy
You can share your Instapaper profile with anybody. Actually, this latest version of Instapaper provides an option to make your profile Private or Public. If you want to share some great news through Instapaper, just make your profile public. Otherwise, Private profile would be better.
There are also some other update in this latest version of Instapaper. However, to get a brand new Instapaper, just download and start using it right away.
Download Instapaper for Android and iOS
Image Credit: Flickr