Learning a foreign language is fun and sometimes we need to do it because of necessity. Keep aside your excuses like lack of time, budget or motivation for learning. In today's world of internet and smartphones, you can learn foreign language in a fast and smarter way rather than to attend classes. By using an online language learning tool named Babbel you can learn, improve, practice and in turn may teach others as well. Babbel offers a mobile application for iPhone, iPad or Android device, enhancing their main online service.
While using the site and the app, I find the design aspect of Babbel quite nice. Flash is needed in order to use the site. You can log in to the site with your Facebook account. The learning method is provided in a smart way such that you don't fell bored quickly or have to work out much with your brain. Babbel is currently offering eleven languages i.e. English, German, Spanish, Italian, French, Portuguese, Swedish, Turkish, Dutch, Polish and Indonesian. In Babbel you don't just learn the vocabulary, but you can practice your pronunciation. With the aid of voice recognition technology, this application can aptly tell you if you are pronouncing words correctly.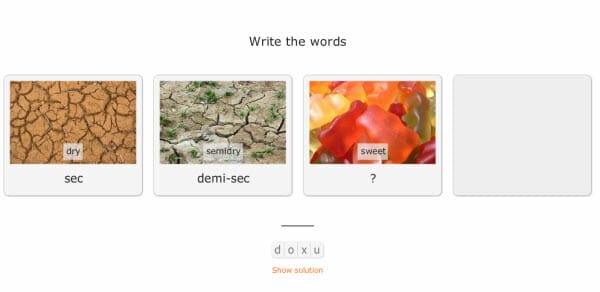 The learning curve isn't quite steep and keeps you entertained. The vocabulary is divided by themes and difficulty levels; each word is associated with several images. In the vocabulary section, a native voice reads the words one by one showing the associated image then re-tell and user's job is to click on the right image to which it refers. Words are repeated three times to help you memorize it, and you have to revise the vocabulary after 4 days of studying. So Babbel makes you sure that you are progressing. As special feature, the chat room facility is very useful. Different rooms are there for different languages, where you can practice real-time conversation, meet people and make friends.
Related: No Time For Typing Classes ? Learn Professional Typing At Home
Apart from some basic courses, chat and messaging service there is not much for a free user. But a subscribed user can learn through a series of courses covering from basic greetings, things, conversations and gradually approach to an advanced grammar learning. You can avail a subscription by paying $12.95 a month.