How to make editing PDFs super-easy
PDF files have grown to be part and parcel of our lives but it's certainly not by a fluke! Using PDF files is super convenient whether for personal or for business use regardless of if you are running Mac, Windows or iOS. Talking about PDF files, did you know that going for a feature full tool can help you make the most of your PDF experience? Yes, that's right but which is the best PDF tool out of the many around? Now, if you are a Mac user then you will attest to the fact that there are not many professional PDF editing tools around. Luckily, we will be telling you the best three pdf editors for Mac. Let's delve in, shall we?
PDFelelment 6 vs Preview vs PDF Expert
For starters, let's compare PDFelement 6 with the likes of Preview for Mac and PDFexpert for Mac. Don't get lost just yet! Preview is just a free tool for viewing PDF files and even editing PDF files.  It's a marvelous tool for personal use as you can use it to create PDF files fast and even convert PDF files to image files like TIFF, PNG, JPEG, GIF and BMP. In other words, if you are looking for a PDF tool to bail you out fast, then Preview is the tool to go for.
PDF Expert on other hand, is a PDF tool with enhanced features for handling PDF files. The tool allows to read your PDF files whilst also allowing you add in notes, highlights and even tweak images on the PDF files. It also comes in very handy if you want to fill in PDF forms with speed and precision. The only downside though is that it doesn't have an OCR feature, batch processing capabilities, form data extraction while you can create forms using this tool.  
So, how does PDF element 6 compare to these two PDF handling software? Well, the PDFelement 6 has got to be one of the best PDF editing tools around thanks to a wide array of features it affords to users. Perhaps the most fascinating of the marvelous features has got to be the OCR capabilities whereby you can convert your scanned images into editable documents, fast! As a matter of fact, PDFelement 6 excels where Preview for Mac and PDF Expert for Mac falls short. Talk of the likes of batch processing and data extraction capabilities.
PDFelement 6 Pro Features
It has advanced form data extraction tools

It allows batch processing of PDF files

It has OCR tools thus you can edit text in scanned images and files
Long story short, PDFelement 6 stands a cut above the rest particularly when it comes to advanced PDF functionalities that are befitting of small, medium and big businesses who are looking to streamline their document handling processes.
How to Edit PDF Using PDFelement 6
Now that you know a thing or two about some cool PDFelement 6 features, let's look at how you can edit your PDF files using this tool.
Download and Install PDFelement 6 For Mac
The first thing you would want to do is to download and install the PDFelement 6 on your Mac.  You will need a license to access the pro features but you can choose to try it for free just to have a taste of the tool. It supports Mac OS X 10.12 (Sierra), 10.11 (El Capitan) and 10.10 (Yosemite) and with 512 MB RAM and above. Once you have installed the software, you are good to start using it.
Edit PDF Files
Now, launch your PDFelement 6 and click on EDIT PDF
Next, Open the file you want to edit
Once you have opened the file, you can move on to add text, watermarks, images, links and much more!
Editing PDF Text
To Edit Text, go the editing tab then click on the Edit Button on the menu bar then click on the text you want to edit. A text box will appear where you can key in the new text you want to change.
Editing Images on PDF
You can also go as far as editing images on your PDF files. To add an image, click on the "Add Image" on the sub menu and select the image you want to insert, resize it as you want then add it to your PDF document. You also get access to some other image editing tools on the right panel of where you can rotate the image, replace, extract or crop your images to make them look professional.
Editing PDF Pages
You can edit PDF Pages by going to the page menu and you will find lots of options to edit your PDF pages-like insert pages, delete pages, rotate pages or crop pages and more. Just pick the one you want to do and make the necessary tweaks to your document.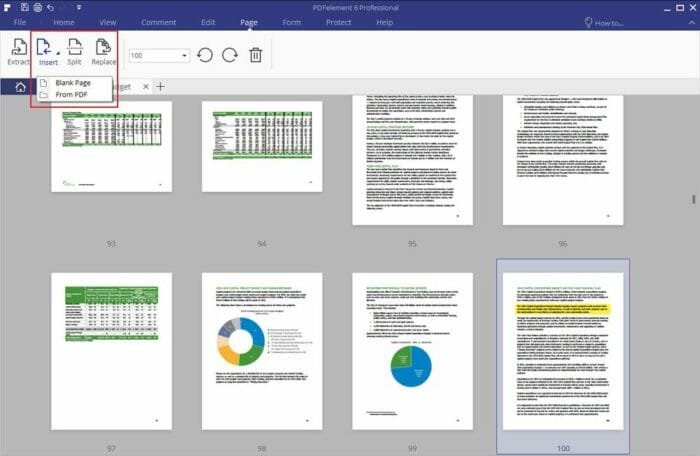 Wrapping Up
Editing PDF files on your Mac doesn't have to be hard when you can use free tools like Preview for Mac if you want quick solutions not to mention that you could also go a notch higher using smart PDF tools like PDF expert and PDFelement for Mac. If  you want to get more PDF tips, please leave a comment below.