Official Dropbox App is Now Available For Windows Phones and Tablets
Microsoft finally took a surprising decision to tie up with Dropbox and made an official partnership with DropBox cloud storage. As a result of it, Windows phones and tablet users are now will get a chance to use 2GB additional storage for free. Till now, Windows phone users couldn't use Dropbox officially. Though, there were few third-party apps available which provide Dropbox utility to Windows phone users. However, as those applications use third-party services, so there was always a security issue. After the release of the official Dropbox app, those headache have gone for the users.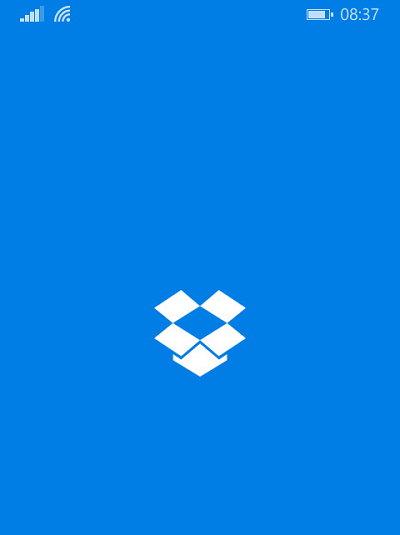 Till now, Microsoft allowed Windows phone users to use OneDrive only. But in the era of Android Apps and iOS application, this precious decision taken by Microsoft, fulfill Windows store somehow. Third-party Dropbox service will be available for some time – according to the company.
The official announcement is available in this link of Dropbox's Official Blog.
All the new features including automatic photo backup, offline file access, direct photo uploading are available there in this recent Windows application. You can also edit your documents directly from Dropbox.
Let's take a quick review on Dropbox Windows Phone Application.
Dropbox Windows Phone App – Key Features and Benefits
Dropbox is a online cloud based service which lets you upload your photos, videos, documents etc. You can upload them anywhere and can share them easily.
At the time of Sign-up, you will get 2GB free space.
Favorite marked files can be used offline.
You can install Dropbox for your Windows phone from this link. You will be provided Sign-in option on the front screen. You can sign-in to Dropbox if you are an existing user. Otherwise, swipe the screen right and you will get a Create Account option.
After sign-in successfully to your Dropbox account, you will see Create New Folder, File Upload and Search option there.
'Turn on camera upload' option lets you save all the captured images directly to Dropbox. All the photos will be uploaded to 'Camera Uploads' folder.
Here is a Favorite option available. When you star your favorite files, all of them will be ready for offline access. That means, you can access all the favorite files from the Dropbox anytime, even when no internet connectivity will be available to you. This feature of Dropbox is brilliant and very useful.
As I already mentioned, at the time of sign-up you will get 2GB space. But you can upgrade your dropbox account any time and instantly get 1TB space by paying $9.99/month. To upgrade your Dropbox account to pro just go to settings >> account >> upgrade account.
Camera Upload: If you turn the camera upload option on, your photos will be uploaded to Dropbox from your Windows phone at a regular interval. Photos will be uploaded only when your phone is connected to a Wi-fi network and battery is almost full charged. If you activate 'use cellular data' option, Dropbox will upload your photos from phone using existing data plan on your phone. No video files will be uploaded automatically to dropbox.
One can add an extra layer of security to Dropbox by activating the passcode lock feature. At the time of opening the Dropbox application, you will be asked for a passcode.
As an additional feature, you can limit the cache size so that you can save more space to your device, and it will not affect favorite files.
Bottom Line:
As soon as the official dropbox application came into Windows phone store, many people (including me) installed it and took a deep breath after getting rid of Microsoft's OneDrive. We hope Microsoft will take some more brilliant initiatives to stay (Windows Phone) in competition in the near future.