How do you test the speed of your internet connection?
You know the website speedtest.net, don't you? Speedtest.net by Ookla is quite famous that its website and mobile applications are being used by millions all over the world.
Have you ever wished for a much more convenient method to test your internet speed without visiting a website?
Well then, you are going to find the same in this article. Ookla just released their Chrome extension to aid you in this regard.
Introducing Ookla's Chrome Extension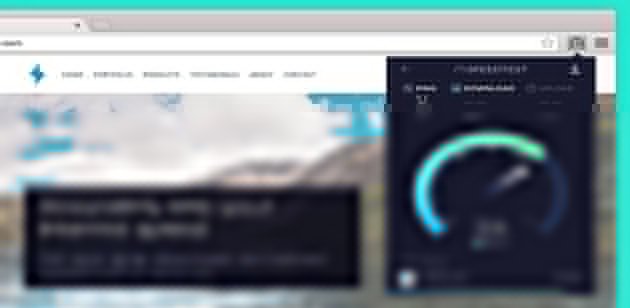 Do you think it's not a necessity as the website version is already available?
Then, I disagree with you.
Let's say you experience an unusual internet speed drainage. You are visiting a website and found it's loading very slowly. Then how do you know what happened to the speed of your connection? Or, how can you determine the speed after the drainage?
Are you still going with the web version? Then, you will be disappointed as it takes one heck of a time to load the page with a flash window integration.
There comes the importance of a Chrome extension. You can check the speed right from the browser screen, without even opening another browser tab.
You can download the extension from the link given below.
Download Ookla's Speed Test Browser Extension for Google Chrome
As in the case of any other browser add-on or extension, you can see an Add to chrome button. Tapping on the same will install the extension and instate a new speedometer-like button on your browser toolbar right to the address bar.
When you want to check the speed of your internet connection, a simple click on the button will do the trick. Then, you have to choose Go from the opening browser extension overlay.
You will get a ping test result along with the speed. And the surprising fact is, you can see the response time of the current website you are visiting. It will help you determine the slow nature is due to your connection or the server of that particular website itself.
Again, you can keep on using the website version. But I recommend using the browser extension. It's all about convenience and comfort. I will rather use an extension that displays ample amount of web speed details rather a website.
The extension has been launched recently. So, chances are not a lot of people know about the same.
Share this post and help others.