Poco X2: A Budget Phone With 120hz Display And 27W Charger
After almost 1.5 years, Poco has finally launched its new smartphone called Poco X2. As per the official statement, it is not the successor of Poco F1 – instead, it is a new series they have launched for the long-awaited customers. It is a budget phone with tons of high-end features so that users can experience what they want on mobile. Here is everything you should know about Poco X2 so that you can make the final decision of purchasing.
Poco X2: Specifications, Features, Design, Price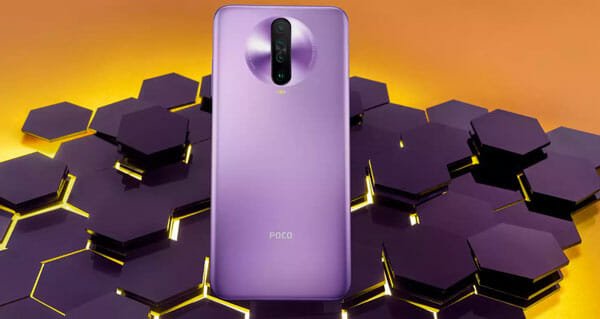 Poco F1 was a massive hit for the company, and for obvious reasons, they needed to come up with something better than that. They have done exactly what needed to be done. In other words, Poco X2 is a far better smartphone than F1 so that consumers get attracted to the new one. Talking about highlights, here is a few of them – 20:9 aspect ratio, Qualcomm SDM730 Snapdragon 730G chipset, side-mounted fingerprint scanner, 27W charger, 120Hz display, 64MP Sony IMX686 sensor, etc. Now, let's get started with the design and display.
Design:
Poco's mobiles are quite hardy in terms of build quality. The Poco X2 comes with an aluminum body so that it performs well in terms of longevity. The design of this mobile is not very unique, but it has everything you might want to have on a mobile. For example, you get Type-C port, 3.5mm headphone jack, curved back panel with Gorilla Glass 5 protection, a huge display, splash resistance, etc.
It has a glossy finish, and you can see three color variants – Atlantis Blue, Matrix Purple, and Phoenix Red. All of them look nice, but it depends on the taste of each user. There is a circle-kind of thing around the rear camera panel. It is also not anything near to unique as some mobiles already such thing in the past.
Previously, they tried the notch with Poco F1. However, according to them, the in-screen cameras are better than a notch. It is a debatable topic since many folks like to use the whole screen where some others want to get different types of grooves for front camera placement. You can like it or not, but you can do unique things with this in-display camera if you can find the right wallpaper.
The speakers are quite loud, but sometimes it may not perform well. The depth is not there, as per some professionals. In other words, it is okay to watch YouTube videos or gaming. However, you might want to have a headphone while watching a movie or so.
Display:
Poco X2 might not have a higher PPI, but it has a 120Hz IPS LCD. Now, you might compare it with a 60Hz AMOLED display, but you should not do that after using the 120Hz LCD as a daily driver. There is no clear winner because it depends on the user how he/she is going to use it for. For example, if you want to self-captured a 120FPS video on a 120Hz display, you might not want to go back to the 60Hz display. Also, it is smoother than any other display right now for another mobile. Apps are smooth, and scrolling is like butter on a 1220Hz display – and there is no doubt about that.
There is another important thing about this smartphone, and that has happened because of the manufacturer only. Poco has included an algorithm to reduce the refresh rate to 60Hz when 120Hz is not in use. There is a fair logic behind this change. As of now, not all the games and apps have 120Hz support, and if you use an app that doesn't support a 120hz refresh rate, it is not wise to have that high refresh rate. It will drain your battery faster.
Talking about the display size, you are getting a 6.67-inch display with a resolution of 2400 x 1080 pixels. On the other hand, it has Corning Gorilla Glass 5 and HDR10 support.
SoC, RAM, Storage:
Chipset and other things are equally important to improve the performance of mobile. Talking about the chipset, you can find Qualcomm SDM730 Snapdragon 730G, which is probably the fastest SoC in the 700 series. On the other hand, it sports Adreno 618 so that graphics do not create any issue in any situation. Regarding the memory, it has 6GB and 8GB variants. To be precise, you can see 6/64GB, 6/128GB, and 8/256GB options.
Camera:
The camera performance of Poco F1 was good enough for mid-range mobile. However, a much better sensor has been included in the next smartphone, and that is called 64MP SONY IMX686. From now onwards, you should not have any issue even if you zoom into a photo as per your requirements. Images are detailed, and colors are vibrant – these are two things user soften need, and Poco has included both of them. Apart from that, you can find an 8MP ultrawide camera, 2MP depth sensor, and 2MP macro camera included in the rear side.
As mentioned earlier, it comes with the in-display front camera. To be specific, you can find a 20MP primary camera and a 2MP depth sensor.
Both cameras can capture great photographs. Images are very detailed, and it gathers a lot of natural light. That is why you can find a crisp image, no matter how bad or good the light condition is. It has introduced a new mode called VLOG MODE that can create a video for your YouTube channel of Instagram.
Battery
They have improved the battery section as well. That means you are getting Li-Po 4500 mAh battery. However, that is not the best part. The highlight is the charger. They have introduced 27 W changer, and that is too included in the box (if you know what I mean).
The last but not least thing is the price that decides whether you should buy this smartphone or not. Before reading the next line, try to guess the price.
Poco X2 6/64GB: 15,999
Poco X2 6/128GB: 16,999
Poco X2 8/256GB: 19,999
So, what do you think about this smartphone? Will you buy it? Check the deal