How to Record Video While Screen is Locked [iPhone Guide]
iOS always get special attention from all kind of people. This is because of having such a nice interface as well as awesome features. Any type of people can opt for iOS as iOS is developed for students, businessman, office employees and all the other people. It doesn't matter what your field is but you can certainly fit with iOS in your working place. There are many offices around the world, which used iOS devices such as iPad to do all the things with portability.
There are many vloggers (video blogger) and YouTuber, who often use iPhone to record videos. Although, a low tech iPhone comes with an 8MP rear camera, which is really low as compared to Android mobiles, but still the video quality is really awesome and this is why most of the people use iPhone camera to capture photos and record videos. On the other hand, iPhone offers couple of options to tweak the video. The latest iPhones have even more features than older iPhones such as iPhone 5S or 4S.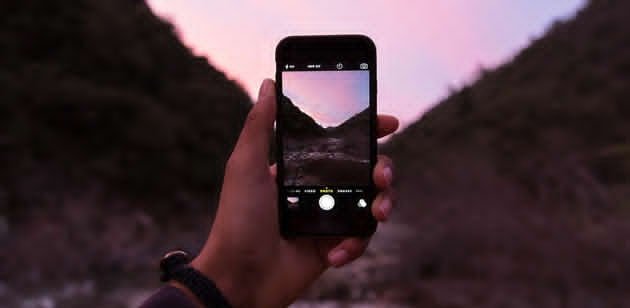 It doesn't matter which mobile you use, but if you wish to record a video, you must have to turn on your display to keep recording. If you turn off the display or lock down your phone, the recording will be stopped. This is a common thing for all mobile users.
However, iPhone has an option that will let you record video while screen is locked or off. You can use any iPhone to get this so called feature. Basically, this is not a feature – there is no confirmation from any reliable source though. However, it seems this is a bug, which is assisting iOS 9.3.3 and 9.3.2 users to record video when iPhone display is turned off or mobile is locked. That implies, you do not have to install any third party app to get things done.
Record Video While iPhone Screen is Locked
This is very easy and not much time consuming as well. Like said before, you do not have to download any third party software for this trick. Also, it doesn't matter whether you have PIN lock or Fingerprint lock, this trick will work with both of them.
At first, make sure that your iPhone is locked. Then press the power button to light up your device. Following that, press the camera button on your lock screen and slide up till the half way. Hold it there and do not let it go. Use your other hand to switch to VIDEO mode to record video and tap the start recording button. It should start the recording right away.
Following that, press the home button twice and do it thrice. That implies, you have to press the home button 6 times (3 * 2). Now, wait for a few moments, when your iPhone will go to sleep.
That's it! To stop recording, just unlock your device.
For a brief demonstration, do check out this video,
This is as simple. Hope you will like it.