Instagram is one of the famous social networking sites and growing day by day. It has more than 300 million active users every month and over 70 million photos per day. It is a great place for sharing your photos of important moments of your life. Even though there are very famous networking sites like Facebook, google plus are there with many features along with photo sharing, Instagram made it's own stand on the social networking market because it's not only a photo sharing platform anymore. People loved the way it functions. It became a great place for people to share their photos thereby creating a visual content of a person which will have more effect than just text or a hyperlink sharing. This is the reason Instagram became a major platform for celebrities and artists to showcase their portfolio and talent.
Unlike Facebook and Twitter, Instagram is more of a mobile application, so many wouldn't open their laptops or computers to view the site, everyone just open their mobile application to view the site. Some people might say it is a drawback. Even though you can login into your account from desktop, you cannot create one.
Have you ever wondered who would be around you sharing their experiences on Instagram? To know that, Instmap is all you need. It lets you to see Instagram Photos shared by people around you based on your location.
How it works
It is a web application which groups photos from various accounts according to their location. You have to open the website and allow the website to track your location . And the site shows images from various users taken at that location.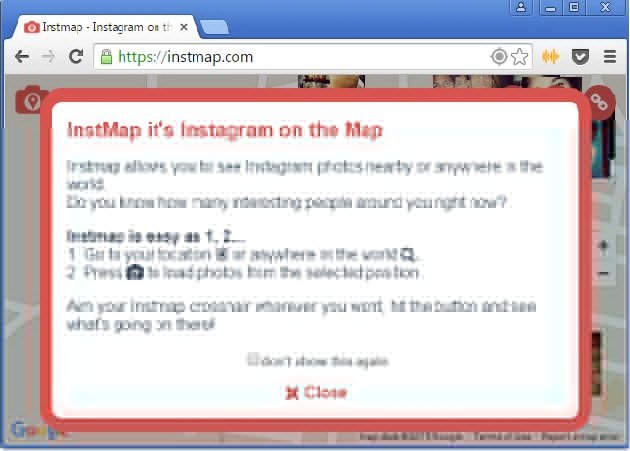 You can drag to move around in the map and see photos from nearby locations also.There are three options at bottom. Location button finds photos nearby at your location, Camera icon lets you to fetch photos from the map center, and search option lets you to search a different place. You can enter a location name by selecting the search option present at the bottom. Press enter, it will change the location and fetch photos from that place to you.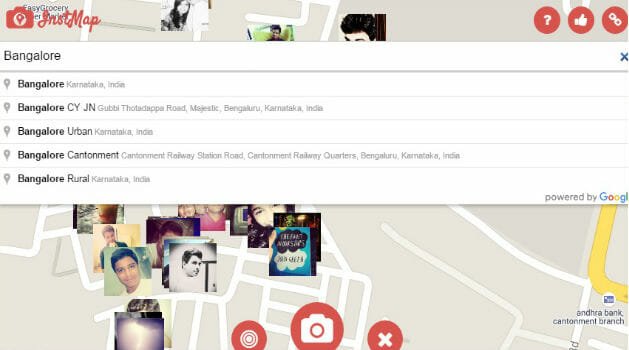 Select share option at top right to share photos from a particular location and you can even embed a map with photos in your website by copying the embed code from share option.
Conclusion
This is a web app. Though you don't have Instagram account, you can browse photos from your location. Even if you have one, no need to sign in. This is a great search feature to locate some photos from the largest photo sharing site.
What do you think of this application? Do let us know in comments.