Parental Control is always good for them, who has friends or kids, who always download/purchase unwanted apps, games or books, movies etc. from Google Play Store. As Google Play is an important part of Android, you cannot disable this app as well. But, this is possible to setup parental control or setup a pin that will block others from downloading low rated apps or games.
This is one of the best feature of Google Play for Android because people rate lower to trash. Most low rated app/game is probably the most unwanted app/game on Google Play. On the other hand, some apps/games come with adware that shows unusual advertisements on your mobile. Therefore, people rate that low.
If you want to make your phone clean and adware-free, you should always download highly rated apps/games because they are developed by reputed companies and you can use them without any problem. Anyway, now, if you want to let others download only high quality apps and games to your mobile, you may have to setup parental control in Google Play because this is the of the best sources where thousands of apps/games are available for free.
Setup Parental Control in Google Play
To setup parental control, you will not have to install any other third party app. In fact, the option is included in Google Play itself. You will just have to enable the particular option to get things done. Therefore, at first, open Google Play Store, click on the Menu button (three horizontal lines) and select Settings.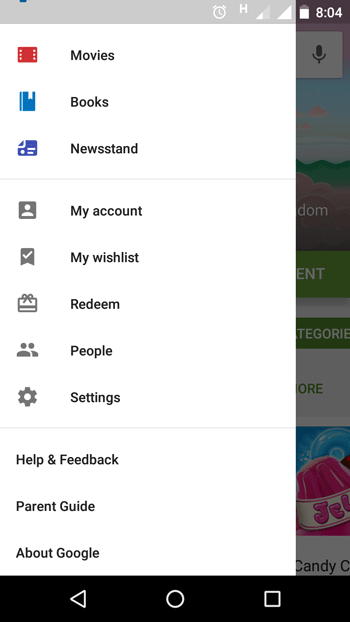 After that, you will get an option called Parental Controls in User controls menu. Tap on it to open the settings. Here, you will get a toggle button. Just tap on the button to turn the parental control ON.
Following that, you will have to enter a 4-digit PIN.
After settings up the PIN, you will get options like this,
For Apps & Games, you can get options like these,
Rated for 3+
Rated for 7+
Rated for 12+
Rated for 16+
Rated for 18+
Allow all
If you want to check the options for movies, you will get U, UA, A, S and Allow All. This is as simple as that.
When you do not have to purchase any tool to setup parental control in Google Play, you can give it a try. There is nothing to lose.