Android is always a better platform to play games. It is also known for it's wide variety of useful apps including games. Some games give you entertainment and some give you joy. Racing lovers can play car and bike racing games and there are several categories as such. There are also best puzzles games for Android.
Top, Free and Best Puzzle Games For Android
In this article, we got you some best puzzles games for android which are free to install and does not require a penny. They are challenging, fun and interesting. Here is the list.
Sliding Block Puzzle Game
Sliding Block Puzzle Game is very simple and easy to play. It is being loved by every one of every age group. There will be some blocks of light brown color and a block with dark color. All we need to do is, move all those blocks in such way that the dark colored block should pass the free way provided.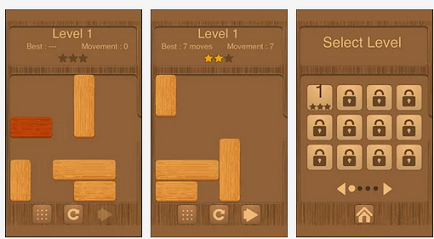 You can play different game modes and stars are given based on how quickly you complete the level with less number of moves.
Clear The Blocks
Clear The Blocks is really fun and challenging. You can select the difficulty level as easy, medium and hard. Score increases whenever you are clearing blocks. Blocks keep on falling in a faster way and you need to place the block in such way, that blocks of same color are together and they get cleared. It is loved by everyone who has played it till date.
Where's My Water? 2
Where's My Water? 2 is a puzzle game which involves little bit physics and interesting. It is developed by Disney. You need to help the Swampy, a character in the game and it's friends by guiding the water, steam and other to reach the destination. New locations like The Beach, Soap Factory and Sewer got added to the initial version.
It also adds a bit of adventure to it. Many game modes and challenges are part of this game and it is much needed puzzle game for Android users.
These are the top, free and best puzzle games for android. Please, do share your feedback with us through comments.