Although, Redmi Note 3 was trending on various social networking sites but, now Xiaomi is about to change the game by launching a new tab called Xiaomi Redmi Note 4G Prime. This is going to be a beast and will rule since Xiaomi always include top level hardware but the price is reasonable. Anybody can afford Xiaomi mobiles.
This time there is not going to be any exception as this tablet will cost around Rs. 9,999. Although, this is not confirmed yet, the teaser image indicates such thing. On Twitter, Amazon and Xiaomi was in a chat with a hash tag called "PrimeIsComing". Earlier, there was a rumor that Xiaomi would launch Redmi Note 2 Prime. But, as the conversation goes on, it was cleared that they will launch Redmi Note 4G Prime.
As the name says, this is a 4G tablet with some extraordinary features that can be a threat for entry-level Samsung and Micromax tablets along with Lenovo. This time, Xiaomi is again going to use Amazon India to sell their mobile. Although, 95% features are still not unveiled, yet, the rest of the 5% are mentioned below.
You have already got that this is a 4G supported Android tablet made by Xiaomi. In terms of processor, this seems quite good as it contains Qualcomm Snapdragon 410 with Cortex A53 architecture. Obviously, they are common in Xiaomi mobiles and the same features will be implemented in the new tablet as well. the display pretty good. According to Amazon, this is so-called "pixel-perfect" display.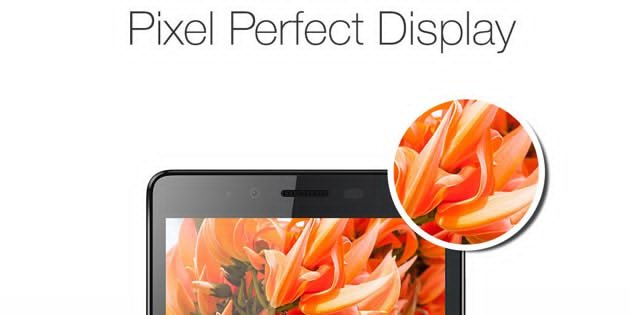 As the teaser image shows, Redmi Note 4G Prime has two cameras. This is not confirmed if this tablet will have any other color or not but the black edition looks perfect and professional. Xiaomi mobiles generally have a good looks and this time, there should not be any problem at all. Apart from them, you should also know that it will be having 16GB internal storage. And thank you Xiaomi that they have included microSD card slot, which can be sued to extend the memory up to 32GB.
The Xiaomi Note 4G had 5.5-inch display. However, this time, there must be an upgradation. On the other hand, this time, there will be at least 2GB RAM in this new tablet since the earlier edition had the same. Therefore, Xiaomi will not compromise with the performance even when the price is Rs. 9,999 only.
What do you think about this tablet? Can Xiaomi sell it like other mobiles?