We had earlier seen how to crop a section of Youtube video and how you can link a certain part of a Youtube video to share with others. Unlike other major web players, Youtube will soon be seen adding thumbnail preview to the oft impressing player. Once the thumbnail feature is rolled out and live for all videos, it can be used in three ways.
1. Taking a look at a moment later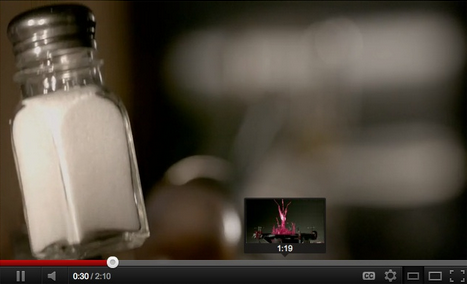 Often a video is thrilling enough to make us eager to know what's up next? You can now hover the mouse over the seek bar at any later time to preview video snapshot at that point of time. Also clicking that thumbnail will make the video start playing from that point.
2. Thumbnail Strip Viewing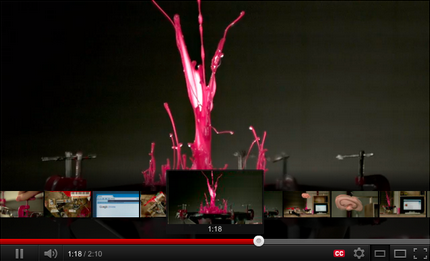 If you come back to playing a video that you started watching at an earlier time and have to leave midway, this feature is going to be handy. Earlier you had to remember the time of the video you stopped viewing it or make a guess while moving the slider to an approximate point to resume watching it. Now you can just drag the handle along the seek bar to get a thumbnail strip shown for every position on the seek bar the handle is presently on. This way you can quickly and effectively locate the point where you wish to start playing the video now.
3. Thumbnail Preview Zooming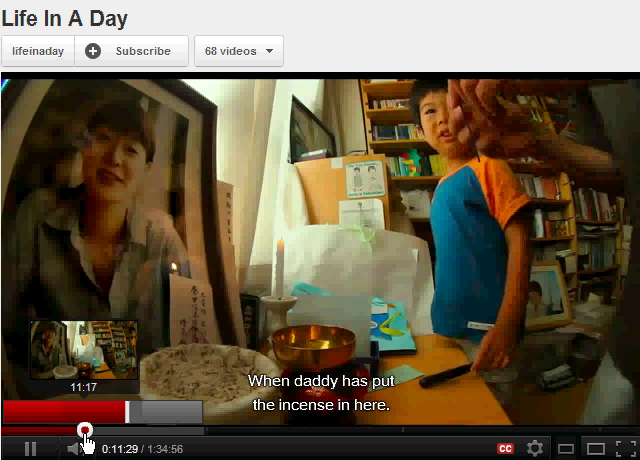 For long videos, (Life in a day, one that I used to try this feature) you can take the thumbnail feature to a second degree zooming. This means when you normally hover and move the mouse along the seek bar, you get a preview for every 10 secs or so. With zooming (refer screenshot) there is another slider just above the seek bar (where the mouse is hovered). When you hover the mouse over the second slider, you will get a preview for every second for 50secs on either sides (forward or back).
The feature is yet to be rolled out for all the Youtube videos. However if you wish to try the thumbnail feature hands-on, head over to the aforementioned video link. The thumbnail feature a much awaited feature that will surely help people with strong Youtube addiction.