Best 6 Free Music Streaming Apps For Smartphone Users In India
Ever since the advent of the internet, people could see some major changes in the music industry. Each and every record label wanted to take part in it so that they would not be left behind. Before any new movie song or music album song is seen on TV, people are able to access them on their fingertips because of the emergence of several music streaming mobile apps. Now, listening to your favorite song or instrumental is just a tap away!
If you want to discover some new and interesting music, then you should consider trying out one of the popular online music streaming services. But, where to find the Indian music apps for your smart device? Which one is the best music streaming service app in India? In this article, we shall understand the advantages of using the top online free music streaming apps in India, as well as go through the features of these Indian music streaming smartphone apps in detail.
Benefits of Popular Music Streaming Apps for Smartphones or Tablets
With online music apps in India, you can listen to songs online (on the web) for free. You can even download several newly released Bollywood songs, chart busters of the current year, ghazals, old songs, English songs, etc. with paid subscription plans or premium plans. The best part about downloaded songs is you can listen to them even while you are offline, without using your 2G / 3G internet connection or Wi-Fi connection. A smart trick is to download the Indian musical tracks when you get connected to a Wi-Fi network and avoid usage of your 2G / 3G internet data, thereby saving some costs. Google search engine is flooded with queries like 'How to download Hindi movie songs for free?' or 'How to download mp3 songs for free?' With the most famous music applications in India, you may not be able to download songs for free, but, you can achieve the same at extremely reasonable costs.
You can prepare different playlists of your favorite songs on your music streaming application for quick access anytime in future. For example, if you are a Arijit Singh fan, you can include best Arijit Singh songs in one playlist so that you can enjoy them anytime and from anywhere. All you need is a good pair of ear phones that can help you get immersed in the world of music.
Top 6 Mobile Music Streaming Applications
There are plenty of mobile applications in the music category that have become popular in India. It is hard to choose one of them as the best one. Instead, you can have a look at the features of all these apps and take your own decision about the music app to use. Here are some of the
best apps for listening songs online
or downloading songs online in India.
1.Gaana
'Bas Bajna Chahiye Gaana' is a hip-hop tune that has caught the attention of several TV audience and mobile device users as the Gaana application is being aggressively advertised on TV. Gaana offers you unlimited, free access to all your favourite tunes, Radio Mirchi, Bollywood music, and even music videos – irrespective of where you are! You could get access to Marathi, Hindi, Bengali, Tamil, Malayalam, Telugu, Rajasthani, Assamese, English, and other regional music. If you are looking for further options, then there are different sections inclusive of Bhangra, Rock, Devotional, Ghazals, Romantic, and Sad songs.
What's more, if you upgrade to the paid streaming music service, you could download the songs for playing later on and enjoy more features. The Gaana application has an interface that is not only user friendly, but also vibrant. With few songs, you can even watch their video on the app as well as read their lyrics and enjoy a personalized karaoke experience. You can try out its 'One-touch radio' feature which allows you to play music according to your taste and previous listening habits. Of course, you can always tune in to your radio station depending on the choice of song or artist you love to hear.
If you are a fan of songs that are heard lesser on the radio such as Alternative Music or Indie, then the Gaana application is right for you. In fact, it is one of the best music streaming web apps. You can subscribe to Gaana Plus (paid subscription) for as little as $1.99 per month if you are in India and for $3.99 per month, if you are outside India. The default setting of the app is such that it gets automatically renewed every month and if you want, you could easily cancel the same.
Have you started to wonder 'How to download the Gaana music app?' Simply click on any of the following relevant Gaana app installation links depending on the platform of your smart device:
Download Gaana Music Streaming App for Android
Install Gaana iOS App
Free Download Gaana Application for Windows
Download Gaana Blackberry App
2.Saavn
Saavn is an application that strikes a balance between Wynk (to be discussed later) and Gaana app. You could not only make your own playlist with this, but also enjoy the playlists of the other music curators. You could even follow your friend's playlists and find new songs that you have possibly never heard before. This is one of the top music streaming services of India, along with Gaana.
This application has a lot of streaming features including setting the speed of streaming. You could even choose the radio station of your favourite artist and listen to songs that have been exclusively sung by them or subscribe to the playlists of your friends. You could find any song you like and also chat with the others regarding the music being played or even about the weather outside.
If you subscribe to the pro version of the app (Saavn Pro), you could get access to unlimited storage space for downloaded songs on up to five devices. So, what are you waiting for? Stop querying the search engine for ways to download Saavn music app. Instead, get started with a free trial version of Saavn music app, and if you like it, you can pay for the upgrade to Saavn Pro Lite membership. You can use any of the below links to download Saavn app on your smartphone or tablet:
Free Download of Saavn Android App
Free Download of Saavn iOS Application
3.Hungama
Unlike Saavn and Gaana, this application automatically downloads songs that you have played to enable their offline use as well. In fact, if you do not want to make your own playlist, then this is one of the perfect apps for listening songs online. It even has a tool that would help you define your music according to your mood. For example, you can listen to motivational songs to cheer you up or romantic songs if you are missing someone 'special' badly. This app has become very popular because of pretty good song recommendations.
With Hungama app, you could even earn rewards for giving your favourite songs a "like". Isn't this more rewarding than your typical 'likes' on Facebook? You could easily redeem your points for either movie tickets, merchandises, discount vouchers and more. You could also track as to which friends of yours' have the maximum points on the leaderboard. If you love the beats of a particular song but cannot find the song name, then you could use the "Song ID" to find the name of the same. You can make use of their daily or weekly paid plans to download unlimited mp3 songs and always keep your music space updated. This app also provides the opportunity for you to sing along while listening to different songs with the lyrics being displayed.
You can install this mobile app on your smart device using any one of the below links:
Free Download Hungama Android App
Free Download Hungama App for iOS
Free Install Hungama Music Windows Application
4.SoundCloud
Even though SoundCloud is not the perfect alternative to Spotify and the other sites for streaming songs online (because of lack of a large collection of songs), it is definitely an app to use, if you want to find latest songs by some new artists. Many of the songs have been uploaded by the users of the site. You may, therefore, be unable to find songs that have the best quality audio or the original song all the time. The application lets you download songs of your choice using AudioCopy for offline on iOS app.
You could even use the app to record sounds and share them on Facebook and the other social networking sites. You can follow several music artists and your friends, as well as like, share or comment on their songs.
You could also pause or play your favourite songs using this application. It adds a bit of zing as it allows you access to trending albums and audio tracks. Unfortunately, SoundCloud does not have a radio feature.
Download SoundCloud Android App for Free
Install SoundCloud iOS App for Free
5.Wynk Music
AirTel had launched the application named Wynk Music last year. Whether you are a fan of Rihanna or Rehman, it hosts over 1.7 million Indian and international songs. This is one of the best apps for listening songs online since it is advertisement free. This app contains a curated music library along with multiple playlists based on moods and genres. You could even set a caller ring back tone (caller tune) using just about any tune, specifically if you are an existing Airtel customer. Interact with the application easily either in English or in Hindi. This music app is best known for easy search or discovery of songs i.e. you can get any type of songs pretty easily and quickly without facing any kind of hassles. They are easily discoverable with the help of Wynk's curated playlists.
Wynk supports unlimited ad-free streaming. It offers a multi-lingual user interface with which you can interact in English or Hindi. You get access to internet radio that enables you to listen to your preferred genre of music without any interruptions. You can subscribe to Wynk Plus for Rs.99 per month, while the first month subscription is free that enables you to enjoy free download of unlimited songs. Airtel 3G customers can also avail of the Wynk Freedom subscription at just Rs.129 per month, which allows them to experience streaming and download unlimited songs even over 3G network, without incurring data charges. How cool is that!
Your subscription would get automatically renewed every month. In case you do not wish to continue your paid subscription, you could always cancel it. The application has now been upgraded to include fixed problems in tune purchase, downloading songs, and other bug fixes. A major USP of Wynk is that it allows you to select the quality of streaming and sound. Try your hand at Wynk using following download links:
Free Download of Wynk Music Android App
Free Install Wynk Music App for iOS
6.TuneIn Radio
When you tune in to the TuneIn Radio application, which is a pretty good mobile application for music streaming on radio, you could listen to some of the best jazz songs, hip-hop songs, country, and folk songs along with soundtracks. This application is most helpful in case your phone does not have a radio built-in, or in case you want to listen to more music than your radio station can provide you with. It offers you access to over 1,00,000 stations from all over the world including ESPN Radio, CNN Radio, etc. This app cannot be compared with the above mentioned music streaming apps as this one is completely based on radio. So, you cannot download your preferred set of songs, though you can get on-demand content access to podcasts as well as music shows.
You could also get access to top radio shows such as the Steve Harvey Morning Show, The Rush Limbaugh Show, Michael Savage's Savage Nation, The Mark Levin Show, Mike & Mike, and The Tom Joyner Morning Show. You could also listen to police scanners, local news, radio sports shows, and even international radio stations through this application.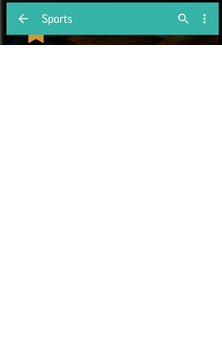 You can get access to this wonderful radio-based music app at the following links:
Free Download TuneIn Radio App for Android
Free Installation of TuneIn Radio iOS App
Free Download TuneIn Radio App for Windows
Download TuneIn Radio Application for Blackberry
Hope the information shared about the advantages and features of various top free music streaming apps will help you to choose the one that suits your requirements the best. Going by popular choice, there is heavy demand for Gaana, Wynk and Saavn in India. You can also get access to all features of these apps over the web, by accessing their corresponding websites.