Best Games ever made for all devices
Gaming industry is growing day by day. there are hundreds of games being made every day and being uploaded to various application stores and launched worldwide for other-than-handheld devices like PC, PlayStation, XBOX and Wii controllers. But what we need to have is just a bunch of good games, beautiful games that are addictive and also fun when ever you play them.
Is playing games a bad habit? Well scientists say that playing video games helps developing decision making power of  an individual. But excess of everything is bad. playing too much will obviously affect your health and also socail life. But we do love playing them right? Yes. even i love them a lot, i manage to play some whenever I have time to do so.
But the question is what should we play? there are hell lot of choices when it comes to games, and we really don't know what to choose and what not. I personally have exrienced the wratth of making bad video game choices, because I am one of those who selects a game by its trailer and covers. And trust me, this way there is ain't much glory.
So help you guys make sound choices when it comes to selecting the right title to shed your money on, this post will give an overview of the best games that exists on the planet  for all kinds of devices: PC, PlayStation, XBOX, Wii, iPhone,Android, Windows Phone. Yup, we are covering up all of them. So without much ado, let get started with the game that are meant to entertain you and keep you engaged.
Counter Strike:
Available on PC, Mac   |     Most latest version: Counter Strike: Global Offensive
If you have ever played a game on your PC, and are not aware of this title. then my friend, you do not know anything about gaming. This game has no match when it comes to computer gaming, And it has stayed on the top  for more than 7 years now, Just gather your friends create a private network, and get going with this game
 Grand Theft Auto Series:
Available on PC,PS, iOS, Android, Windows Phone    |     Most recent version GTA V
When this series kicked off, it as a huge success. And it was one of the first game that introduced free play in a game so spread out that people wereplaying it evven when they were not playing it. From small kids driving wrecklessly arund the cities to adults like me trying to get those missions done. This game is a best time killer and one of the best gaming experiences around.
The Walking Dead:
Available on PS, XBOX, iOS    |    Most recent version  The Walking Dead Season 2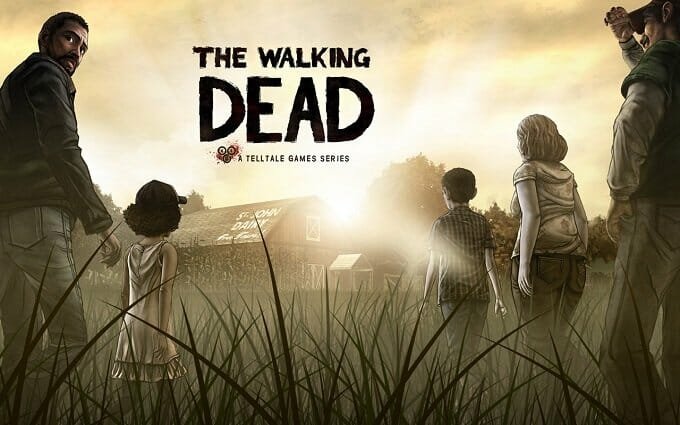 The Walking Dead is an episodic video game series based on Robert Kirkman's award-winning comic books. Season One of The Walking Dead won over 90 Game of the Year Awards.
Season Two continues the story that began in Season One. You are Clementine, a young survivor in a world gone to hell. The dead have risen to feast on the living, and the living cannot be trusted.
The story you experience in The Walking Dead Season Two is driven by the choices that you make. Because of that, your story could be very different from someone else's. If you played Season One and the DLC episode '400 Days', the choices you made there will affect Season Two.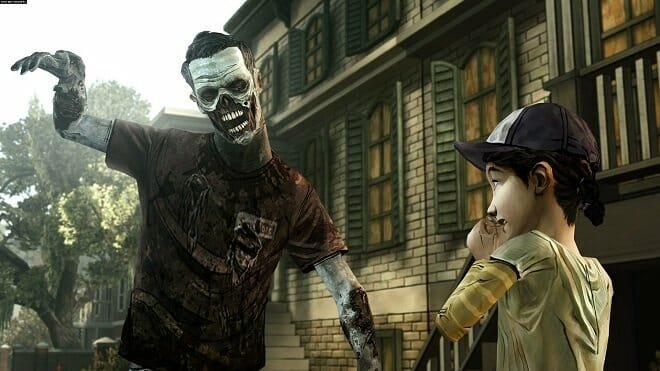 Shovel Knight
Available on Wii, PC
Shovel Knight is a sweeping classic action adventure game with awesome gameplay, memorable characters, and an 8-bit retro aesthetic created by Yacht Club Games. You play as the eponymous Shovel Knight, a small knight with a huge quest. Shovel Knight has come to this valley with two goals: to defeat the evil Enchantress and save his lost beloved. He wields a ShovelBlade; a multipurpose weapon whose techniques have now been lost to the ages. Always honest and helpful, Shovel Knight is a shining example of the code of Shovelry: Slash Mercilessly and Dig Tirelessly!
However, between Shovel Knight and his beloved stands a cadre of villainous knights. These terrible foes, known as The Order of No Quarter, have been dispatched to prevent Shovel Knight from reaching the Enchantress at any cost!
Temple Run
Available on iOS, Android, Windows Phone    |    Most recent version Temple Run 2
Temple was a huge hit when it first came onto iOS it instantly became a huge hit. It was first of its kind game that introduced an endless runner, with you as a relic thief from a temple and the protectors of the temple running behind you to tear your limbs out. It introduced decent graphics with a very addictive game-play.Test your reflexes as you race down ancient temple walls and along sheer cliffs. Swipe to turn, jump and slide to avoid obstacles, collect coins and buy power ups, and see how far you can run
Subway Surfers
Available on iOS, Android, Windows Phone, Kindle    |    Most recent version Subway Surfers Los Angeles 
Following the footsteps of Temple Run, Subway Surfers made an improvement to the original endless series and brought a some decent graphics and a different concept. The theme is set in subway where Jake or/and his friends are chased down by police. During the same you under go a series of challenges like jumping from tracks to sliding down the barrriers, and running on the rooftops of trains.
All in all it is a very exhilarating experience and is a must try if you have not tried your hand at it yet.
Dark Souls II: Crown of the Old Iron King
Available on XBOX, PS, PC
This is the latest release from the Dark Souls. This is the second quest for the Crown in the game series that includes very ral to life and engagin gameplay and one of the best role playing games out there.The story revolves around a male or female Undead human known as the "bearer of the curse", who has nearly lost their mind and gone "hollow" in their search for a cure. They have traveled to Drangleic, which is rumored to be home to powerful souls that can help Undead regain their humanity and avoid this fate. The bearer of the curse finds their way to Majula, a settlement in Drangleic, where they meet an enigmatic woman known as the Emerald Herald, who acts as the player's guide. She asks the player to seek four ancient beings with immense souls, and Vendrick, the king of Drangleic.
Halo
Available on PC, XBOX, Mac, Windows Phone    |     Most recent version Halo: The Master Chief Collection
Halo is a multi-billion dollar military science fiction first-person shooter video game franchise developed by Bungie and now managed by 343 Industries, a subsidiary of Microsoft Studios. The series centers on an interstellar war between humanity of aliens known as the Covenant. The Covenant, led by their religious leaders called the Prophets, worship an ancient civilization known as the Forerunners, who perished in combat with the parasitic Flood. The central focus of the franchise builds off the experiences of Master Chief John-117, one of a group of supersoldiers codenamed Spartans, and his artificial intelligence (AI) companion, Cortana. Other characters, such as Noble Six from Halo Reach, are also introduced in the series. The term "Halo" refers to the Halo rings: large, habitable structures that were created by the Forerunners to destroy all sentient life. They are similar to the Orbitals in Iain M Banks' Culture novels, and author Larry Niven's Ringworld concept
With this, we wind up our list of most exiting games. Sure there are alot of other deserving games but we can go on with  this list on and on. but we tried to chose the ones that tend to be evergreen games and those ones that one can play anytime and have a lot of range available. but if you think we miss something, tell us below in the comments. Also let us know about what you think of the collection?