Samsung Launches Galaxy TabPro S : A Windows Tablet
At CES 2016, Samsung has unveiled Sasmung Galaxy TabPro S, a Windows tablet and an iPad Pro killer. This has a sleek and portable design. Some people have claimed that Samsung Galaxy TabPro S looks like an Android tablet but this is actually a Windows tablet with physical keyboard – obviously, that is external. Samsung's design, display and camera have meet Intel's processor in an extraordinary way that has helped Galaxy TabPro S to be an iPad Pro killer.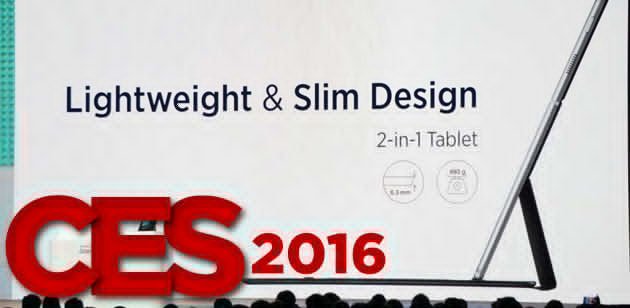 It looks something like Microsoft Surface Pro 4 but it has loads of distinctions. Before comparing them with each other, you should definitely check out the specifications of Samsung Galaxy TabPro S. In terms of design, this is probably the best affordable Windows tablet. It is slim but very hardy with some great features.
Anyway, let's check out the full specifications and features of Samsung galaxy TabPro S.
Full Specifications of Samsung Galaxy Tabpro S
As mentioned before, the tablet looks really professional from the hardware as well as software side. But, before opting for this tablet, here is the specifications that you may need to know.
Display
The display of Samsung's device is a plus point indeed. This time, there is no such exception as Samsung has included massive 12-inch Super AMOLED touch screen in Samsung Galaxy TabPro S. The display quality is truly beautiful and you won't get any problem while running heavy apps or anything as the screen resolution is 2160 x 1440 pixels. This is large enough and is more than a usual laptop or desktop. You can use any application which requires a high resolution. On the other hand, the video watching and image viewing experience would be better than a regular laptop. Intel HD Graphics 515 is also included here, which will make it even better.
Hardware
The hardware part of Samsung Galaxy TabPro S is obviously up to the mark. You wouldn't get any problem to do multitasking. As it runs Windows 10, you should not worry about the hardware. You can definitely imagine the benchmark of the hardware. But, to be more specific, you are about to get 6th-generation Intel Core M3-6Y30 processor with a clock speed on 2.2 GHz. This is more powerful and stronger than other usual laptop those come at $500. On the other hand, you will get 4GB DDR3 RAM. The best part is it has SSD instead of HDD. Therefore, the speed will be more than enough for you. You will get either 128GB or 256GB storage. This is not a mobile. Therefore, you should not expect SD card support.
Apart from that, it comes with 5000 mAh battery, which is capable of providing 10.5 hours battery backup. Generally, tablets do not provide that much backup but Galaxy TabPro S will be able to provide at least 8 hours after few days. On the other side, you will not get usual microUSB port. Instead, USB Type-C is included that run USB 3.1. The another big thing is you will get HDMI port that is generally unavailable in tablets. The second big thing is Bluetooth Stylus.
Camera & Connectivity
As this is a tablet or more specifically, this is a Windows tablet, you will get loads of apps for video calling. Therefore, 5MP front and rear camera are included in Samsung Galaxy TabPro S. Although, the back camera will not be able to capture a high quality image but you will certainly get help from the front facing camera while doing video chat or taking selfie.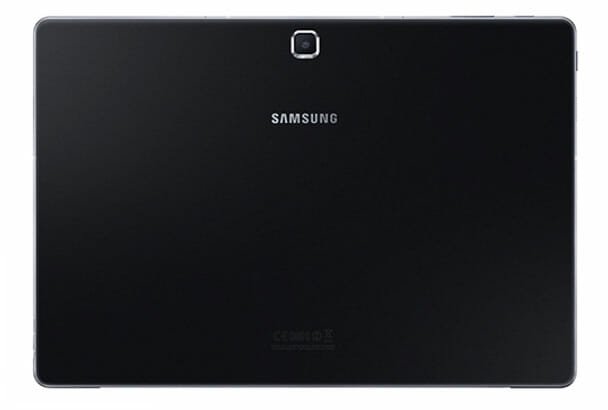 Talking about the connectivity, you will get all the essential features. The first thing is this doesn't carry cellular data connection. But, you will get 4G LTE support in few selected regions. On the other hand, GPS and GLONASS positioning are included in this Windows 10 tablet. Not only, GPS, but also Wi-Fi and Bluetooth are included as well.
Software Support
As this is running Windows 10, you will get all the features of this is extraordinary operating system of Microsoft. There Windows 10 itself is a great OS and comes with loads of improvements. Therefore, you will not miss anything if you use it on laptop or desktop computer.
The price of Samsung Galaxy TabPro S is still hidden. But, it will be available very soon. Stay tuned with us to get the price tag.