Top Questions to Ask Google Assistant (Allo)
After being a long time in BETA version, Google Allo has finally launched with such a great user interface and a virtual assistant, who is ready to do almost anything for you. Google Assistant in Google Allo can answer your questions with simple solutions or show you web search result. That implies, now you do not have to open the Google Now app on your Android or Google Search app on your iOS mobile to get things done. Google Allo can replace those two apps since it is available for Android as well as iOS. Anybody having a Google account would be able to use this new app. This article contains some questions that you can ask Google Allo to get quick answers.
Top Questions to Ask Google Assistant
Although, you can ask different types of questions to Google Assistant through Google Allo, yet this following list contains the best of them.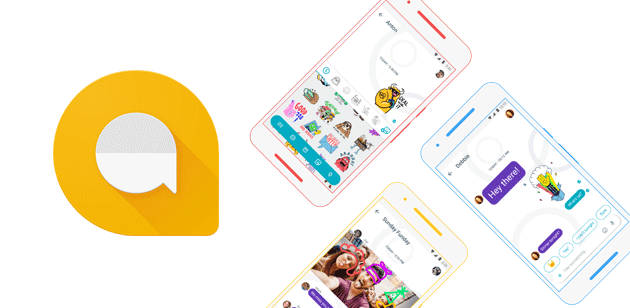 This is probably the best thing what you can do when you do not want to use the Phone app to find the contact and call. Only use a command like "Call Joey" and Google Allo will take the help of Google Now to make the call.
Writing an SMS is not a piece of cake for lazy people, and that is why Google Assistant can let you send SMS to anybody in your contacts with the help of Google Now. Use a command like "Send SMS to JOEY."
Don't you want to open the Gmail app and check email? No problem. Ask Google Assistant to do that on behalf of you since this is possible without any issue. You can get the latest email on your screen by giving a command like "Show my mail."
Check Movie Timing in Nearest Theatre
Want to go to watch a movie? Do you want to check the timings? Simply ask Google Assistant. It will show you all the timing with movie names. Obviously, you can choose the movie as well to get the result refined. Use a command like "Get movie timing".
When it comes to checking the weather report, Google Now does the job pretty well. However, if you want to use Google Assistant to find the weather report, you can ask the following questions,
What's the weather?
Will it rain tomorrow?
How hot is it outside?
What's the temperature?
What is the forecast for this weekend?
Check Sports Related Updates and Get Answers
If you want to check latest match updates – no matter what – you can easily find that on Google Allo. You just have to specify with the question. For example, you can ask the following questions,
Tell me sports news
[Team/Club name] roster
Who is the fastest man in the world?
Who is the fastest man alive?
Get latest football news?
[Club name/team name] news i.e. Melbourne United news
Indian Super League schedule
UEFA Champions League fixtures
Champions League standings
[team name/ club name] news or matches
[Player name] bio
To get specific answers, you need to ask specific questions. For example, you want to know everything about "Sagrada Familia." Therefore, just enter a command like "Sagrada Familia wiki." Some other examples are here,
Who is [person's name]?
What is [anything]?
When is [particular day i.e. Thanks Giving day 2016]?
How many grams in a KG?
Know Age, Height, and Bio of Celebrity or Place
For example, you are interested in celebrities or particular place, and you want to know the age of your favourite actress/actor or something like that. Therefore, the following types of questions would be helpful for you.
[Celebrity name] age i.e. Jennifer Aniston age
[Celebrity name] height i.e. Will Smith height
Alike that you can replace the age and height with bio, wiki, movies, weight, residency, and more. Talking about the places, suppose you want to know more about a particular place. Therefore, enter a command like the following,
[place name] wiki/history
Tourist spots near [location]
Suppose, you want to find best hotel deals before going somewhere. Obviously, there are Goibibo, Booking.com, etc. but Google Assistant can also show you some hotel deals. You have to enter a command like this,
[place name] hotels
[Hotel name] deals
Or, let's assume that you want to find other deals. For that, you have to enter the command just the one mentioned above.
Get Travel Related Answers
If you are going to somewhere or want to go to some place, but you do not know anything about that location, you can get answers right from Google Assistant. You can ask questions like these,
Flights to [location name]
Status of [Flight number/name]
Places to visit in [Seville]
Suppose, you want to translate few line from one language to another language, or you want to learn a different language with the help of Google Assistant through Google Allo, you need to ask questions like these.
Say [Word] in [Language]
Translate [Word/Text] to [Language]
Not only just answers but also Google Assistant can help you when you are not feeling good, or you need entertainment, but you do not want to go outside. The subsequent commands will assist you to get some fun.
I am bored
Recite a poem
Play emoji movies
Ply a funny video
There are more other questions, what you can ask Google Assistant. However, these are just some examples.