How to Create Custom Launcher and Widget in Android
Android users always get some additional facilities than other platforms since it is a very easy to use platform and thousands of developers are working to make it even better. However, if you are using Android, you might have seen that this is possible to add widgets on home screen and lock screen. Widgets usually help users to do something faster and it makes the appearance better. For example, you want to check new email quickly. At such moment, if you have added Gmail or any other mail widget on home screen or lock screen, you can check your mail without going through the menu drawer or navigating through various options.
But, Android doesn't allow users to customize preset widgets. Obviously, it provides almost all the options to use it according to users' wish, yet, there is not any major feature that can edit your widget totally. This is where KWGT Kustom Widget Maker comes in.
Create Custom Launcher and Widget in Android
KWGT Kustom Widget Maker is a free Android application that assists you to create custom widget so that you give your launcher a new look. This is possible to get more customization options in KWGT. KWGT is available for Android 4.4. The most interesting thing is it doesn't require rooted Android device to use it further.
The interface is full of features but all the options are well categorized. There is no mess at all. Anyway, to create custom widget, at first install the app. As mentioned before, it is available for Android 4.4. Although, this is available for free but some of the features are priced at $2.99. Anyway, at first, download the free edition of Kustom Widget Maker and install it. Following that, you will get a screen something like the subsequent picture,
It asks you to add at least one widget so that it can start working. To add widget on your home screen, just tap and hold on the empty space of your home screen and go to Widgets settings. Then choose either KWGT 1×1 or KWGT 2×2.
Now, you will get a popup like this.
Just hit the CREATE button to get further options. After tapping on the CREATE button, the following text will come out.
Now, tap on the black box to add widget on your home screen through KWGT. Here you can find some pre-installed widgets those are available for free. But, if you need more widget and option, you can simply head over to the pro edition of KWGT Kustom Widget Maker.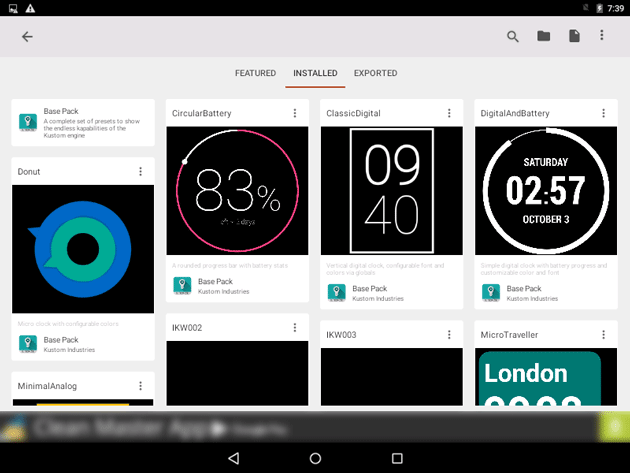 Now, select one widget to reveal all the other options regarding to that.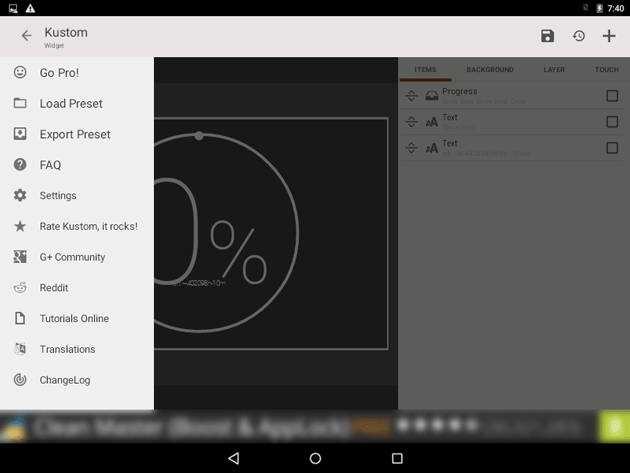 Here you can do the following thins,
Use custom text in widget
Use custom color
Use custom shape
Add PNG/JPG/WebP image as background
Create layer to build widget
Native music utilities
Download different things like Maps, weather report and many others
He most beautiful thing is it supports tasker, which is one fo the best automation app for Android.
Anyway, these are available for free. The paid edition has some other features like
HD widgets
Buzz widgets
Zooper widgets
And more. When you will go to create your own widget, the pro edition will provide even more features so that you can customize it properly.
After doing all the changes, do not forget to save the widget. Otherwise, you cannot find it on your home screen.
Final Word
This is probably the best option to create your own widget. Another great thing is it doesn't require root. Therefore, you can simply download and try it out. Hope you will like this.