Motorola Droid Turbo 2: Full Phone Specification, Price and Availability
Two news beasts i.e. Motorola Droid Turbo 2 and Droid Maxx 2 are coming soon. That is not a new news right now. However, prior to the announcement, the specifications have been unveiled by a trustable source. According to the source, Motorola Droid Turbo 2 is coming soon with a huge improvement and new inclusions. All those enhancements will make it even better.
Although, the full specifications have not unveiled, yet most of them are public now. Here is everything you may need to know about Motorola Droid Turbo 2.
Full phone specification of Motorola Droid Turbo 2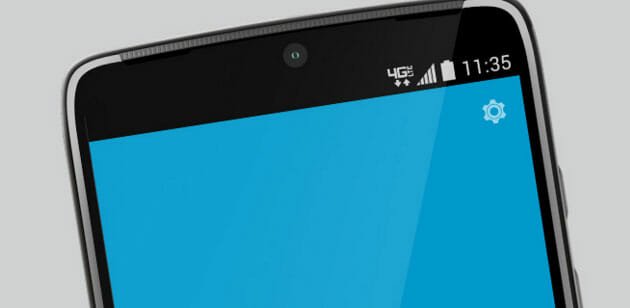 This is going to be a low-budget phone for Verizon subscribers. However, the price won't be so-called low-cost for other people across the globe. This is mainly focused on mobile photographers. Apart from Camera, you will get much better experience with Droid Turbo 2.
Display
Mobile photographers often face a problem with the display. Sometime, they break it down, when sometime they feel a lack of quality. However, this time, Motorola has included an awesome performed Shatterproof display, which is guaranteed not to crack or shatter with Moto ShatterShield. On the other hand, the screen size is 5.4inch, which is 0.2 inch bigger than initial release. At the same time, this is a 1440p screen that is quite awesome for photography and overall experience.
Processor
Earlier, Motorola Droid Turbo came with Qualcomm Snapdragon 805 chipset along with Quad-core 2.7 GHz Krait 450 CPU. However, now you are going to get Qualcomm Snapdragon 810 processor with 2.0 GHz octa-core CPU. This is a good feature that is going to be a part of this new mobile. You will certainly get a good performance from this side. There should not be any issue while doing multi-tasking.
Memory
Although, the RAM details has not unveiled yet, but this is expected to get 3GB RAM in this mobile. The first flagship has 3GB RAM and hence there is a very low chance that Motorola will downgrade it. Therefore, this is almost confirmed that you will get either 3GB RAM or more than that in Motorola Droid Turbo 2. Alike Droid Turbo, you will get two different variants for Droid Turbo 2. That means, a 32GB edition and a 64GB edition will be available. This memory size can be extended up to 128GB using microSD card.
Camera
As mentioned before, this mobile is mainly designed for mobile photographers, you will get a 21MP rear camera along with all the regular features. Apart from them, you will get dual LED CCT flash, zero shutter lag and rapid focus in this mobile those will let you have a better experience. But, the interesting thing is, Motorola has not made any improvement in this camera since the previous model has same 21MP camera.
Battery
You will get minimum 3900 mAh Li-Po battery in this mobile. At the same time, you will get TurboCharge feature that will make your battery charged within 15 minutes and capable of providing 13 hours of backup. This is simply awesome.
As of now, we have this much info about specifications.
The price and release date of this mobile have not unveiled yet. But, it seems you will get it later this year.