Top 5 Adventure Games for Android of 2014
Android is indubitably the most popular platform out there that is used by millions of people around the globe. We have been writing about tons of apps, games and how-to guides of Android since the initial days. However, the end of another beautiful year is coming soon. This is the time to take a look at "best of" things those have been launched/updated in this year and used by vast majority of people.
Therefore, today I am going to enlist top 5 adventurous games those have been attracted by thousands of Android users across the world. This following list includes some free adventure games for Android. However, you may have to spend some money to get the full version of any particular game or to purchase some weapon or something else.
Summary: This is the story of a young orphaned girl called Clementine, who is forced to grow up faster than anybody else by the world around her. If you have watched Resident Evil series, you can find some similarities in core story of this game.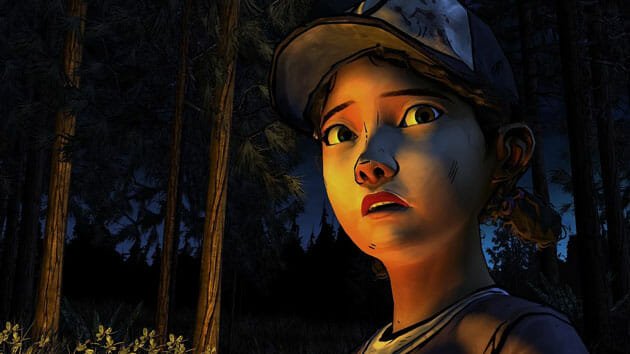 Requirements: This is not for a regular Android mobile. You must have a high-end Android device to play this game. According to the developer, Adreno series, Mali-T Series, PowerVR SGX544 or Tegra 4 is required along with Dual Core 1.2 GHz and 1GB of RAM. Obviously, these stuffs do not come with an entry level Android phone. Although, The Walking Dead requires Android 2.3.3 to run but users have faced issues on Samsung Galaxy S2, Droid RAZR and Samsung Galaxy S3 Mini.
Summary: You may think that Assassin's Creed Pirates' story is similar to Pirates of the Caribbean series are, but this is not 100% true. Both are different. You will have a ship that is similar to that film. After that, you will have to go to some adventurous places to find unknown islands and more. The story is similar to old ship leaders. That means, you go to an adventure to discover something. But, unfortunately, some enemies come forward. You beat them and discover something new. That's it.
Requirements: Alike previous game, you are supposed to have really high-end Android mobile or tablet to play this game. This is really huge in size. It is almost 1 GB. On the other hand, you must have Android 4.0 or late version os Android to play it.
Summary: This is probably the most organized thriller game for Android, which is available at free of cost. The game's story and the experience are just awesome. At first, you will have to start your adventure from a middle point of the core story and then go forward to complete each level.
Requirements: You need android 2.3.3 or later version to play this game. However, most of the 2.3.3 running Android phones may face problems like lagging while playing. This is required to have a good specification to play this game.
Zombie House
Summary: Do you love afraid of ghosts? Zombie House is one of the scariest games for available for Android. You will have to start the game from a haunted house and you have to escape from there. If you can do, you will be a winner. Also, be prepared if you will fail.
Requirements: This is not so big is size. It is only 34MB. On the other hand, it requires Android 2.2 or later version to play it.
Summary: Everyone know about Minecraft since this is one of the most addictive games for major platforms. The pocket edition of Minecraft has been available for a couple of months and the launch is totally successful. You will have limited resources to play the game and the more you play, the more you have options.
Requirements: Although, the official page of Minecraft for Android has no such mention about requirements but it seems you can play it on Android 2.3.6 and later versions. The game has an average size. On the other hand, you do not have to own a high tech Android mobile to play it.
Bottom Line
There are loads of adventure games for Android. You can download more others on your mobile and start playing them. But, all of these aforementioned games are really attractive and much better than all the others.
What is your favorite adventure game for Android? Do share it with us.