Top 3 Announcements at Apple's iPad and Mac Event
Apple has announced huge number of updates those are coming soon to the market. If you are an Apple lover, you might have seen the live event of Apple. However, if you have not seen the event and if you would like to know what did Apple announce today, here is a brief list of most significant announcements.
Mac Mini
Although, Apple has not made any change in terms of overlook but they have couple of changes inside the box. Now, you will get Mac Mini in three different versions. You can get 1.4GHz, 2.6GHz and 2.8GHz dual-core Intel Core i5 processor. The turbo boost also depends on the processor. You will get 2.7GHz, 3.1GHz and 3.3GHz Turbo boost respectively. Although, the entry level version of Mac Mini will be arrived with 500Gb of hard disk, you will get 1TB hard drive in 2nd version and 1TB Fusion drive in 3rd version.
In terms of RAM, you will get much difference. For instance, you will get4GB of RAM in 1st version, which can be expanded up to 16GB. But the 2nd and 3rd version of Mac Mini come with 8GB of RAM. Obviously, you can expand it up to 16GB. Apart from 1st version of Mac Mini, both are coming with Intel Iris graphics.
Apart from these aforementioned features, you won't find any huge change in this new Mac Mini(s). Obviously, the price differs according to the features.
iMac with Retina Display
Are your surprised after reading the new iMac term called 27-inch iMac with Retina Display? Don't be so since this is true. Apple has just announced a 27-inch iMac with Retina display. The display is actually 5K ready, which is far better than 4K. According to some computer professionals, Apple has launched this brand new iMac considering the designer's needs.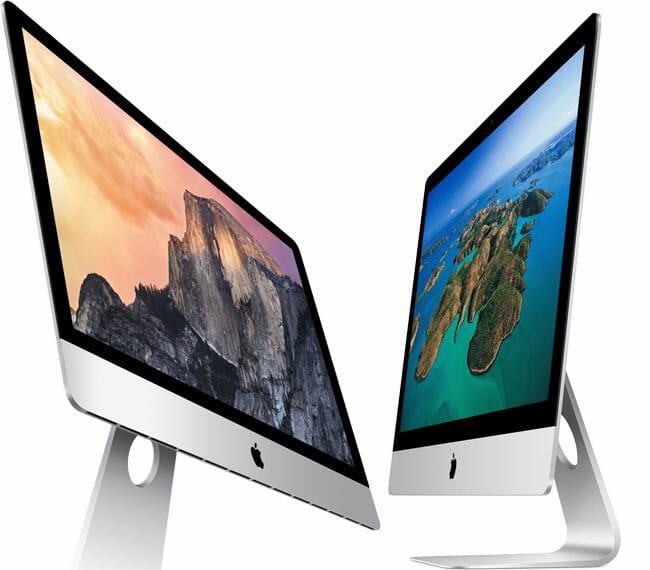 You will get 2.8 GHz Intel Core i5 or i& processor in new iMac. ON the other hand, it comes with 16GB of RAM and 1TB of SSD. Alike 2nd and 3rd version of Mac Mini, you will get Intel Iris Pro graphics and NVIDIA GeForce GT 750M with 2GB of DDR5 graphics card. Except these features, you cannot find any difference between previous iMac and this new Retinal Display iMac. The price is obviously more than older iMac.
iPad Mini 3
As per the expectations, iPad Mini 3 is announced today but you cannot find any major improvement in this new gadget. Almost all the features of iPad Mini 2 and iPad Mini 3 are quite same. However, you will get iPad Mini 3 in three different versions including 16GB, 64GB and 128GB. You cannot get the 32GB iPad Mini 3. Only WiFi version of ipad Mini 3 is available at $599 and the WiFi + Cellular version of iPad Mini 3 is available at $729.
If you really want to know about the actual new feature of iPad Mini 3, you supposed to know that you will get Fingerprint Identity Sensor or Touch ID in this gadget. Apart from this, all the other sensors like Accelerometer, Ambient Light Sensor etc. are available in both devices.
Apple has also launched some other stuffs like iPad Air 2, OS X Yosemite, Apple Pay and more others. But these are the most interesting announcements at this special event of Apple.