Best VPN Extensions for Google Chrome 
VPN or Virtual Private Network is probably the best most important thing you should have in your system. If you do not want to use a system-wide VPN, you should at least opt for a browser extension that can provide full security when you browse the internet using any browser. As Google Chrome is one of the best and most popular browsers out there, you can find some of the best VPN extensions for Google Chrome in this article.
Why do you need a VPN extension? 
VPN or Virtual Private Network can help you in many ways. For example-
You can unlock regionally blocked websites. There are many websites on the web those are blocked, by default, in many nations. You can unblock and access those sites without any problem with the help of VPN.
You can be anonymous. Nowadays, there are hundreds of trackers used by various government agencies as well as website owners. You can get rid of those trackers with the help of VPN.
Better firewall. With VPN, you can get a better firewall. This is one of the reasons, why people opt for VPN.
If you are pretty convinced and you want to test a VPN, here is what you can do. You can install a browser-based VPN and test that for a little time. Therefore, you can opt for a system-wide VPN.
Best VPN Extensions for Google Chrome
There are many VPN extensions available for Google Chrome. However, these following extensions are personally tested. Therefore, you would certainly get a better user experience and fast speed.
1. Windscribe
Windscribe comes with some limitations, but this is awesome when you want to browse the web faster. There are tons of countries you can opt for. In other words, there are tons of servers that you can use. However, the limitation is on bandwidth. You can use the free version, which doesn't provide a good amount of bandwidth. On the other hand, the premium account holders can get unlimited bandwidth with this extension. This is quite easy to use, and you do not have to spend much time to understand all the features. If you are using a dedicated ad blocker extension in your browser, you can get rid of that with Windscribe since it comes with an inbuilt ad-blocker.
2. TunnelBear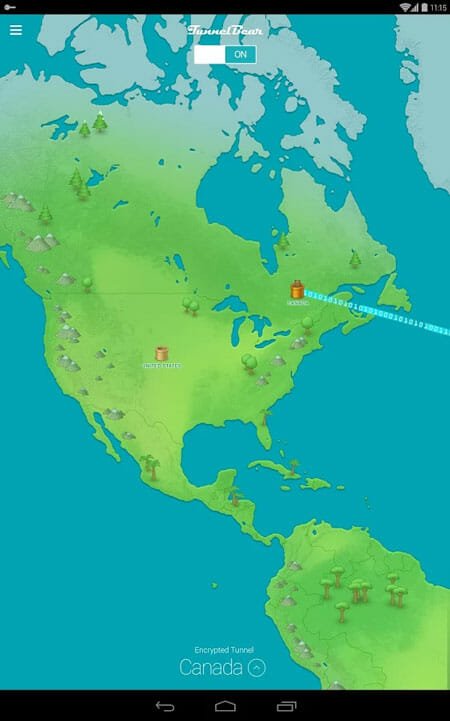 TunnelBear is another awesome VPN extension for Google Chrome that you can use without thinking twice. Like Windscribe, it has a free plan as well as some premium plans. As usual, the free plan doesn't come with unlimited bandwidth whereas the paid version holders can use unlimited bandwidth without any problem. Next barrier is you may not get all the servers of TunnelBear in the free version. On the other hand, the paid version user can get all the available servers. It costs around $9.99/month if you want to purchase a monthly plan. If you want to purchase the yearly plan, you need to pay $59.88 for a year.
3. ExpressVPN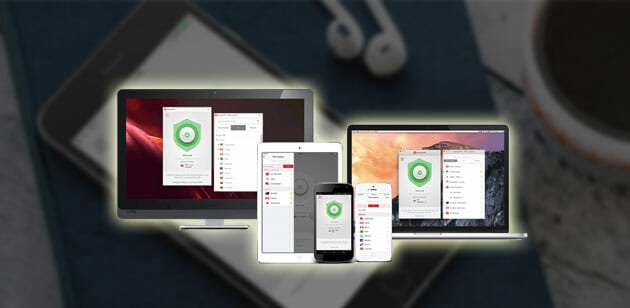 Who doesn't want to get a two-layer secure connection? If you want to, here is a simple VPN extension for Google Chrome that you can use. The only drawback is you need to purchase it first. Like others, it doesn't come with any free edition. Talking about the available servers, ExpressVPN has probably the best servers around the globe. From India to the US, you can find all the servers in the paid version of this extension. Although you can find a decrease in the speed, that is nominal, which makes this extension even better. It costs $12.95 per month if you want to purchase it on a monthly basis.
4. NordVPN
If you watch Netflix and other video streaming sites a lot, NordVPN is probably the best solution for you. NordVPN is a tested VPN that can unlock Netflix without any problem. That means, if you live in India and you want to watch Netflix US, you can certainly do that without any problem. Although this is a paid VPN service, you can get all the features for free for three days as a trial version. Talking about speed, you should not find any problem while browsing the internet or streaming Netflix video. It costs $11.95 if you want to purchase it on a monthly basis.
5. CyberGhost
CyberGhost is yet another awesome Google Chrome VPN extension that you can download and use without any issue. CyberGhost is popular because it comes with very fast servers and it has the most number of servers from across the globe. The extension is equally awesome, and it comes with minimum options to setup and starts using this tool. You can find a toggle button along with an option to choose a server. That's all! After that, you would be connected to the server from your browser within a moment. Talking about price, it costs $11.99 per month if you want to buy a monthly plan.
6. Hola
If you do not want to spend money on a test VPN extension, you can opt for Hola, which is a fully featured and compact VPN extension for Google Chrome. Hola is popular because of unlimited bandwidth and lots of available servers. Although this is quite time-consuming to connect to a server and change it accordingly, it works smoothly after doing so. From Hulu to any other third-party regionally blocked website, you can unblock them all with the help of this free extension. The user interface is smooth, but the drawback is mentioned above.
7. Hotspot Shield
This is the best alternative to Hola VPN. As this is completely free, you can use it for any purpose. The advantage of using Hotspot Shield is you can get a free ad-blocker, which is rare in VPN extensions. On the other hand, you can find a cookie blocker as well as tracker blocker in this VPN. It comes with unlimited bandwidth, and you can get a lot of servers available in this tool. The UI is pretty basic, which includes used bandwidth, I.e., uploaded bandwidth, downloaded bandwidth and so on. Unlike Hola, you can change the server or turn it ON or OFF with simple options.