How To Customize Google Now Notifications Of Live Scores
Google Now in Android reminds you of the TV Shows, Movie Timings, Live scores of sports and many more. It also shows you the travelling time, distance and time that will take to reach the destination based on the tickets booking you made. These things does not gives us a though of disabling the notifications from Google Now regarding these things, but coming to live scores of sports case is different.
Suppose, you need to go out when there is any football match or cricket match or any game which is going on. You do not have time to see it live and you decided to record it, so that you can see the entire match again. At that time, if Google Now updates you score from time to time, you will be losing the excitement at the time of watching the recorded watch. Spoilers kill excitement and we want to stop notifications form Google Now for these sports.
How To Stop Notifications From Google Now Regarding Live Scores
If you do not know how to stop notifications about love scores from Google Now, do not worry. This article will give you step by step on how to do that.
Step 1: Launch Google Now in your Android mobile and go to the card showing you the live scores, which you do not want it to show you.
Step 2: On the top right, three dot menu is seen. Click on that menu.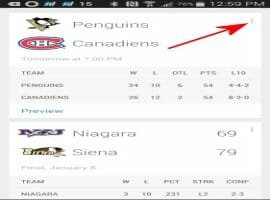 Step 3: Tap on "Hide Scores". On the next screen select "Yes", to receive live scores of other sports or teams.
How To Enable Google Now To Show Live Scores
Step 1: Launch Google Now in your Android mobile.
Step 2: Scroll to the bottom and click on the magic wand symbol.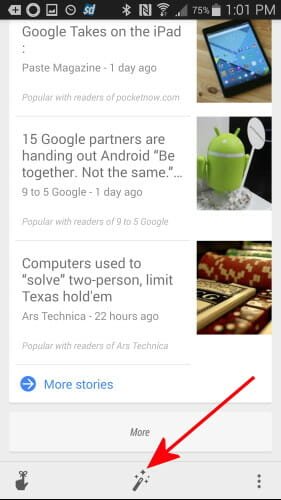 Step 3: Here you will be shown the list of things like sports, places, TV and Video and more which Google Now is updating you. Select the one which you want to get updates from. In this, select Sports to get live scores.
Step 4: In the bottom, you will be shown that Google Now is not notifying you the live scores. Tap on that option.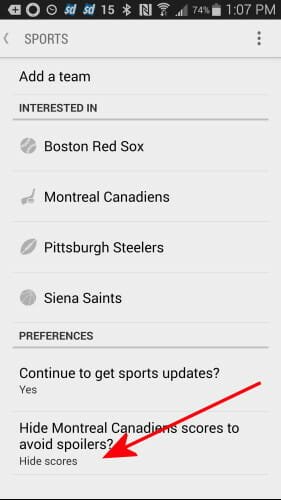 Step 5: Now, select "Show Scores" and from now on, you will get notifications of live scores from Google Now.
Do you have anything to add to this tip? Please, do share with us through comments.
Images Source: Talk Android