Top 5 New Features of macOS Sierra
The WWDC 2016 or WorldWide Developer Conference took place in San Francisco. It turned out a golden day for Apple enthusiasts and new technology explorers since Apple has proclaimed couple of new features, OS etc. in the conference. It was a software related conference and every attendee was really thrilled to have such phenomenal releases on the board. Probably the most intriguing stuff that just gets unveiled is macOS Sierra. Don't think too much in regards to the name as Apple comes with new name called macOS, which branded after Mac. The version name is Sierra.
If you are a Mac user, I think you are really ecstatic to obtain such an astounding OS in your machine. It's been not a very long time since Apple brought out El Capitan. Consequently, Sierra has set in motion being a beta version, as of now. Eventually, Apple will put out the stable version and the beta version for all the regular users. Having said that, if you would like find out more pertaining to macOS Sierra, here are some of the most important features what you should know about.
Top 5 New Features of macOS Sierra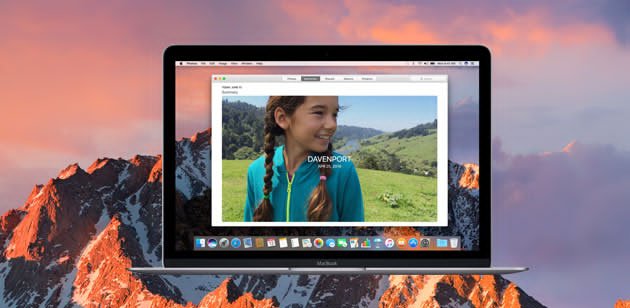 Optimized Storage
This is certainly one of the most important things what Apple has incorporated into their forthcoming version called macOS Sierra. Typically, MacBook doesn't contain a large amount of storage. For that reason, sometime users are unable to store more files. This unique function enables you to acquire more space by relocating outdated things off your computer. This is also possible to shift files to cloud storage.
SIRI
Don't you like the digital assistant of Apple that accompanies with iOS? Not surprisingly you do. Exactly the same thing is going to be implemented into macOS Sierra, which will make it easier to do something swifter and in a healthier way. For example, you want to do something with your computer. Just ask Siri to do that on behalf of you. In accordance with the release notes, Siri can do significantly more things compared to the iOS version.
Apple Pay
Apple Pay was launched last year and Apple has already included a lot of banks in the supported banks list. The same thing is now available for Mac as it was earlier available for iOS only. If you use Safari, you would be able to use Apple Pay on various websites. It will work over continuity right on iPhone as it requires TouchID. This is also possible to use an Apple Watch to get things done with Apple Pay.
Picture-in-Picture
This is probably the most awaited feature what Apple users were in need of. With the help of Picture-in-Picture feature, you can watch a video in a popup window. That means, you do not have to place your video to somewhere that will let you watch the video without any unwanted covers.
Auto Unlock by Apple Watch or iPhone
Previously, a password was required to unlock your MacBook. However, the same thing is going to be ditched by Apple as the following update will bring the compatibility to unlock device using Apple Watch or iPhone. Obviously, you need additional setup in order to work with that. In terms of security, this would be 50-50 secured feature. The advantage is your iPhone or Apple Watch is required to unlock your device. The disadvantage is anyone can use your iPhone or Apple Watch to unlock your MacBook.
There are more other features what are included in macOS Sierra. If you have a developer account, you can get it right now. Otherwise, wait for few more weeks to get it on the board.