how to Track your Child anywhere- $5 Smart Wristbands for your Youngsters
According to UNICEF, the numbers of children get lost every year is 30,500 around the globe. No parent would like to find his child's name on this list but this needs utmost precaution. Now, you can track your child by wearing them smart wristbands, developed by Lineable. This $5 magic wand can prevent your children from going missing. It works skillfully with both iOS and Android devices. Three things, namely, Lineable's smart wristband, Lineable's server and your smartphone where the Lineable app is already installed, do this trick together. Moreover, if you are a school and seeking the same solution for students within the school premises, there is a pack for you. A dedicated school pack wraps 100 wristbands with your customised the color, logo and the text to be printed on it.
It looks like an ordinary wristband, which enables it to camouflage its real purpose as a tracker to those bad people who want to steal your child. Moreover, it remains alive for a complete long year. These, basic features of it really help you to track your child for a sizeable amount of time if you are on a trail or your child is missing for a long time.
How to track your child using Lineable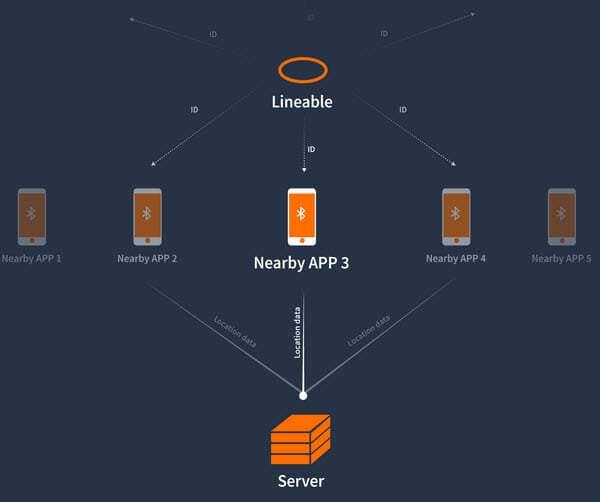 Consider a situation that, you went to your favourite shopping destination with you kid. As every kid's beauty lies in their naughtiness, those little legs hardly follow your steps. Consequently, as it happens in the most of the cases, without a prior notice you would discover that your little Einstein is missing. A chill sensation will follow after your immediate awareness that your kid is missing. Then?
Where you are left clueless, devices like Lineable's smart wristband step in. You will be able to track your kids, if they wear those smart wristbands. Firstly, it will scan and send his location to it's nearby Lineable installed smartphones. Consequently, this information is then transferred immediately to the Lineable's dedicated server. This location information of your kid is then transferred to your smartphone from the server.
So, every parent on this earth, using Lineable smart wristband, is protecting your children. It's like getting a membership of a fraternity of parents who have taken a oath of never losing their children again. If you are not a parent, still you can add yourself this noble cause. Just, download the app and show any lost child his or her home.
Moreover, if you want to make it safer, you can order a $35 smart wristband with a inbuilt location sensor. Although, this service will be available for some limited countries, still, in the recent future, I believe that, it will cover the whole. The best part of it is, that you will be enable to track your child on Google Maps, which is probably the best map out there.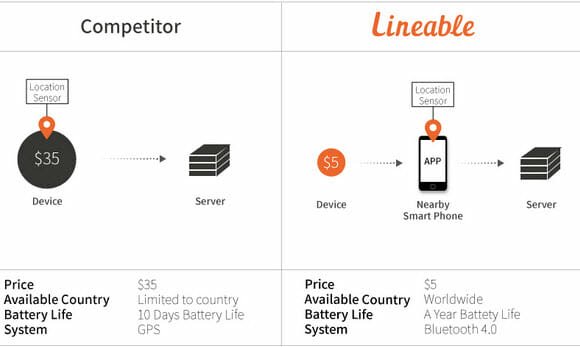 What is the most valuable asset of our lives? If you are a parent, then undoubtedly, it's your child. You have always tried to bring every possible happiness and comfort to them and will die trying so. I know that, your own house is a fort for your children. Safety is a mere issue there. Conversely, when you are elsewhere, safety and security then be your prime issue with your child. With the help of Lineable's smart wristband, you can now track your children to the every corner of this earth. So, get ready for the big launch of the product on February,2015.