Aipoly uses Artificial Intelligence To Help Visually Impaired
Technology worth considering when it solves major problems in the world. Mere having fun with it doesn't add value all the time. If you could find a way using technology to generate some value to the world, definitely that value comes back to you.
Karma works.
In a world where people always talk about how to make a smartphone in hand equivalent to a laptop and the various angles in which one can take an attractive selfie and post that on social media, there are products being built somewhere to solve problems of humanity. To bring a product forward in that category to our beloved readers is the theme behind this article.
Aipoly – Using AI to Help Visually Impaired
Aipoly is an amazing app which helps blind or color blind people with the help of Artificial Intelligence, and that is the best part about it. If you just have an iPhone and know the basic functionality , you no longer need outside support to use this app.
How Aipoly Works?
Aipoly uses affordable, cutting-edge technology to identify objects and colors using their smart phone. One of the great things about Aipoly is it works offline, no need to have wi-fi network. All you need to do is just download the app from Appstore and install it on your iPhone. It works using camera on your phone. You have to point out the object you want to know, Aipoly will identify the it and say the name out loud. The reply is instant and accurate.
Using Artificial Intelligence, Aipoly understands the camera input and process it quickly. When you download and install on your iPhone/iPad, Aipoly delivers multi-layered neural network to your phone via your app, using which the objects are identified. Aipoly identifies and tells several hundreds of objects without any external training. It can deliver 3 answers per second quickly. Another good thing is , the reply is quick, without actually taking a photo. You just have to move your camera, the app can see and process instantly right then and there. Whether you want to know it's a sofa or a pole, just point out your camera towards it to get instant reply.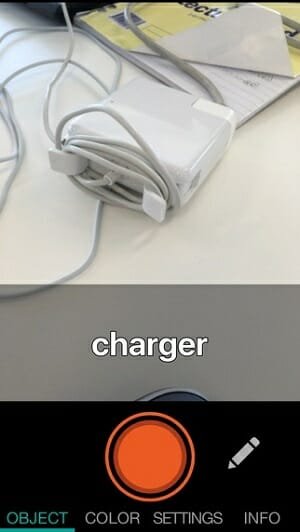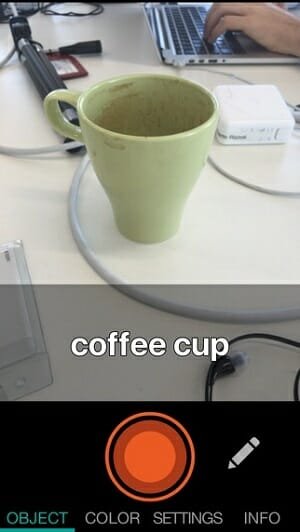 Aipoly can also identify colors around which would be of greater help in many situations. Like while buying clothes or reading signs, Aipoly would be there for help. It also learns new things time to time. You can contribute to this app by downloading and typing describing words of new objects you see. Aipoly would learn them and becomes smarter to deliver good results to the needy.
The makers of this product are trying to add more functionalities to the app like describing a scene comprising of multiple objects and their relationships like " a dog near a lamp post " or "a man standing beneath a tree" in the future to make this app more accessible with more features. When that happens, this app would be one of the great helpers for visually impaired. People using this App finding it really useful.
What People are Saying About Aipoly
Son Kim, who uses this App says,
"
I could broaden my horizons, hang out, check out the community, go to parks, check out natural areas for tactile sensory experiences. Malls, for sure, and Electronic stores. If I took this and went to the airport, or a cafe… this can give me a better user experience with respect to enjoying the lifestyle of just walking, and finding the counter and go buy whatever I need.
"
I've been playing with Aipoly Vision. The most impressive blindness app to launch since KNFB reader in my view.

— Jonathan Mosen (@JonathanMosen) January 4, 2016
Endeavors like these deserve an applause and support. Expecting Aipoly to be available on Android and Windows platforms too in future. You can visit their website for more details.