5 Best Fingerprint Lock Apps for Android
The fingerprint scanner has become a subsidiary to a common feature on Android phone. And, it is good to lock apps using the fingerprint scanner, isn't it?
Here, I am going to share five of the best fingerprint lock apps for Android you can use. The fingerprint scanner gets rid of the annoyance of typing a password or passcode, which is quite difficult especially when you are travelling in a crowded public transport system like bus or train.
Best Fingerprint Lock Apps for Android
As I said earlier, you will get five of the best fingerprint lockers here. Without further ado, let's get started with the list.
1.      AppLock – Fingerprint Unlock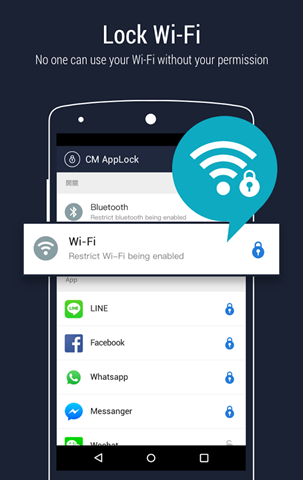 With only 1.44 MB size, this one is one of the tiniest fingerprint lock apps for Android. You can install it for free directly from official Google Play.
You have to make sure that your device is running on Android 6.0 or higher because fingerprint scanner is not available on non-Samsung devices and gadgets having OS below 6.0.
AppLock from Cheetah Mobiles can lock all applications you run on your phone. Moreover, it can lock settings like Bluetooth and Wifi to get rid of the intruders.
The intruder selfie feature helps you identify who tried to unlock falsely.
2.      App Locker: Fingerprint & Pin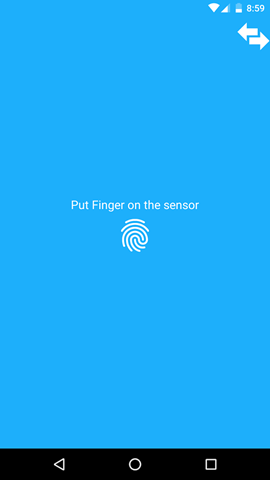 The next up in this list of best fingerprint apps for Android is App Locker. The function and features are pretty much the same as that of the first one I have shared here.
In any case you don't like AppLock, you can go for this. Not to mention, you must turn on Accessibility services to use a third-party fingerprint scanner app on your phone.
Along with app lock facility (using PIN, password or fingerprint sensor), you can activate a fake crash screen that makes intruders think that your phone is crashed.
3.      FingerSecurity
FingerSecurity is one of the feature-rich fingerprint app lockers available for Android. You can lock any application with the help of FingerSecurity.
Moreover, it has the ability to unlock multiple apps on one go. If you are a person who has multiple locked apps, you will find this useful.
Even if we lock apps, there is a chance that sneakers get a preview of what is inside from the notifications. In order to prevent this from happening, FingerSecurity has added a notification locking feature.
When too many wrong attempts happen, the app locks your fingerprint sensor. The only way of unblocking is entering the backup password. In case you forget it, hard resetting only can rescue you.
#4. App Lock: Fingerprint Password
If you are looking for a fingerprint app locker with a beautiful interface, your quest ends here. App Lock (not the #1 one) helps you protect any apps on your phone using your fingerprint, password or pattern.
One of the best features of this app is its multilingual support. You can avail the app for in than ten languages. When you install new apps, the App Lock will lock them as well.
#5. App lock – Real Fingerprint
Last, but not the least in this list of best fingerprint locker apps is App lock- Real Fingerprint. You can colorize options for separate apps on this one.
If you want, you can set email alerts when an attempt to intrude happens. Moreover, there is support for PIN and password as well.
Wrapping Up
You have got five of the best fingerprint scanner apps available on the web now. If you have any queries, don't forget to scribble down the same into the comment section below.
Do you have any other personal favorites? Just share them below. It will help all our audiences.