Best Video Sharing Sites To Share Videos With Anybody
Nowadays, everyone records videos with their Smartphone, and if you are trying to find out a website to share those videos with friends and other family members, you can find some of the best sites here. In this article, you can find some of the best video sharing websites to share videos with anybody. Almost all these websites have a free plan, but if you want to get more features, you need to opt for a paid plan. The good thing about these websites is that you can use them on any device, including Windows, Android, iOS, Mac OS, etc.
Best Video Sharing Sites
1] Facebook
When it comes to sharing videos or images on the internet, Facebook tops the list every time.  A few months back, Facebook enrolled a new Facebook watch program where you can watch videos like YouTube. Unlike YouTube, this is very easy to share a  video with friends or any other family members. It does not matter if your recipient is on Facebook or not; you can share your video with him your her. Before uploading a video on Facebook, you should know about the terms and conditions. The first thing is that Facebook supports only MP4 format, and your video should have a maximum resolution of 1080p. The third disadvantage of Facebook is that your file size should be less than 10 gigabytes. Also, they will ask you to upload a video that is either 24 minutes or less than that long. According to the official statement, they recommend using stereo AAC audio compression with 128 kbps or more. If you can ignore these tiny drawbacks, Facebook would be beneficial for you to share a video with friends.
2] Instagram
In the initial days of Instagram, it was a photo-sharing website. However, now you can upload an image as well as videos on this website and share it with your followers and friends. Instagram has some limitations, like Facebook. If you are uploading a video from a mobile, it must not be more than 15 minutes long, and if you are uploading it from the web, it cannot be more than one hour long. Like Facebook, they support only MP4 format with a 16:9 aspect ratio. The major drawback of Instagram is that you cannot upload a video at 1080p as the maximum supported resolution is 720 pixels. If you are uploading the video from the web, make sure that it is less than 3.6 GB, and if you are uploading a 10 minutes video, make sure it is less than 650 MB.
3] YouTube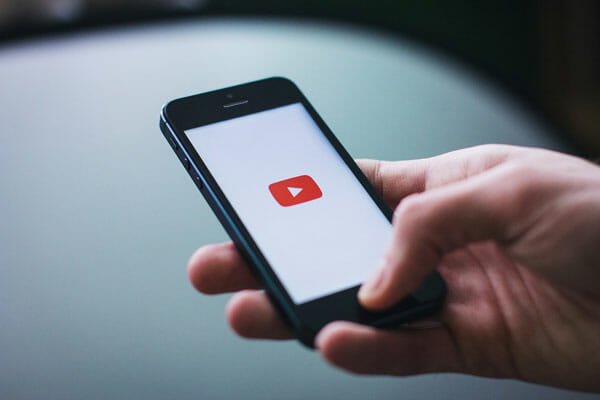 YouTube is the biggest video broadcasting website and the second largest search engine in the world. However, you cannot have as many options on YouTube as Facebook offers. You can create a list of friends to share a video on Facebook, but that is not possible on YouTube.  Although YouTube provides some privacy options to hide the video from the public, some people need more features than that. If you can ignore that restriction of lack of function, you can use this video broadcasting website to share your video with friends or any other family member. By default, Facebook allows you to upload up to 15 minutes long video, still, you can increase the limit by verifying your identity and adding a phone number to your YouTube channel. The user interface of YouTube has no clutter, and that makes it easier for a new person to upload a video and share it with someone.  The YouTube Studio has specially made for the video creators – yes, it comes with basic video editing functionalities. You can add music to your existing video from the official repository and add a thumbnail to your video to attract others.
4] Vimeo
If you are ready to spend some money while sharing a video with someone, you can take a look at Vimeo. This is one of the best-paid video sharing websites out there. The basic version of an account costs $7 per month. However, the upload limit of the account is quite limited, and it can be increased if you purchase different plans. Before purchasing any paid plan, this is recommended to use the basic version for 30 days as they offer it for free. The advantage of using this website is the video player they provide. It requires a minimal internet connection to play the video, whereas Facebook and other video sharing websites need a good internet connection to do the same job. Some of the options of this website are similar to YouTube. For example, you can add music, or you can choose a thumbnail according to your requirements. After uploading a video on this website, you can share the link of your content with anybody. Visit website
5] Dailymotion
Dailymotion is another handy video sharing website that you can use to share your video. Before getting started with this website, you should know about their limitations. According to the official statement provided on this website, you cannot upload more than ten videos per day. Also, your total videos must be  2 hours long.  The third limitation of this website is that you cannot upload a video that is more than 1 hour long. If you can ignore this limitation, you can use this free website to share your video with friends, colleagues, or family members. Like YouTube, you need to share the video URL with your friends to let them watch your content. Visit website
These are some of the best websites you can find in this category. If you have got something else, you can let us know in the comment section.