Best Websites To Create Shared List Online
Creating a list is quite important when you need to finish a big project. If you are working alone, you can use any note taking app. However, if you are working with some like-minded people or in a team, you need to find out a tool that can create a shareable list. Therefore, if you are trying to find something like that, do check out these following websites to create a shared list online. All these following tools are available for free, and you can use them as a web app.
Best Websites To Create Shared List Online
1] Microsoft OneNote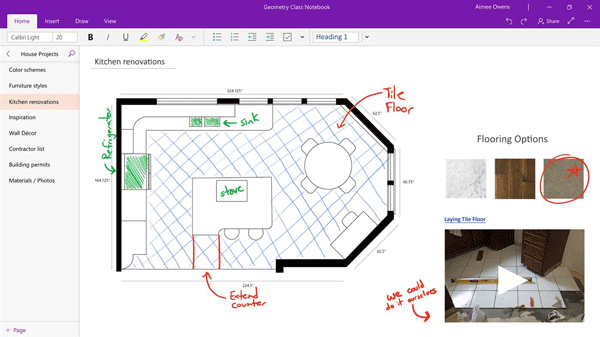 As you might already know that Microsoft OneNote is one of the best tools you can find on the internet. No matter if you are working alone or with a team, you can certainly find this tool very useful to create a list based on your requirements. This is very easy to share a note with friends or anybody else. You just need to add people to your list. The best thing is you do not have to share all the lists. If you have an account and you want to give your friend access to a particular note, you can do that without any hustle.
2] Evernote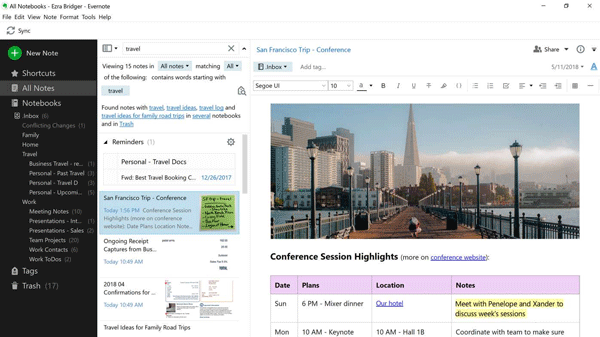 Microsoft OneNote, Evernote is available for free and you can download it for any platform including Windows, Mac, iOS, Android, and Web. This is very easy to share a note with friends or team members. Obviously, the team member needs to have an account on Evernote. You can share a Notebook or a particular note with someone. If you have a BASIC or free account, you can use some features while sharing a note. However, if you opt for a PREMIUM account, you can use a fully functional Evernote to share notes. The premium account is very much affordable, and it costs only Rs. 190/month.
3] Google Keep
There is no doubt that Google is the web giant, which offers countless services and Google Keep is one of them. Google Keep is famous for making a list. However, if you want to get a shared list, Google Keep might be helpful for you. You can create a list on Google Keep web version and share the list with anybody. If your friend or someone has a Google or Gmail account, you can share the list with that person. The user interface looks pretty good, and you can customize it according to your requirements. The best thing is you can share the list with as many people as you want. The only requirement is mentioned above.
4] Google Docs
Although Google Docs is a document maker and Microsoft Word alternative, you can use Google Docs to create notes and share that with anyone. Just like Google Keep, the person needs to have a Google account if he/she wants to edit the list. Apart from that, you can make a list public so that anybody can view your list without any account. Google Docs is accessible for free, and it is available as a cross-platform tool. As all the lists or documents get saved in the Google Drive, you can access the lists from anywhere and any device.
5] Microsoft Word Online
There are many people, who use Microsoft Word Online instead of purchasing the Microsoft Office package. If you are one of them, you can use the same tool to create a list and share that with anybody you want. If the user has a Microsoft account, he/she can edit the list. Otherwise, people can view the list on the web.  This is quite easy to create a share a list in Word Online. As the user interface looks quite similar to the desktop version of Microsoft Word, you will not have any problem using it. For your information, all the lists of documents are saved in OneDrive. That means you can access them from any device if you have OneDrive installed in that.
6] CollabPads
CollabPads is an entirely free web app to create shared lists online. Like other aforementioned tools, you must have an account on CollabPads to build your list. It doesn't matter how many lists you want to create or how many items you want to add in a list; everything is possible on CollabPads. The user interface looks pretty good and uncluttered. You can add someone to your list. But there are two requirements.
You must have the username of that person.
That collaborator must have an account on CollabPads.
The best thing is this tool lets you create private as well as a public list.
7] Checkli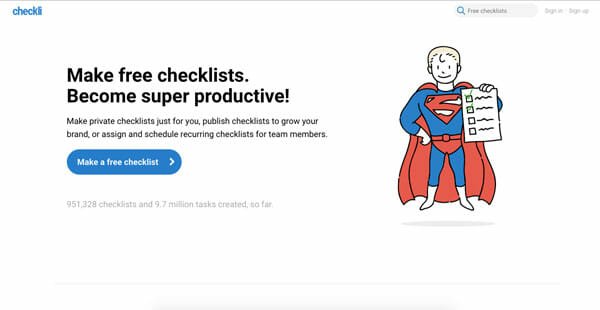 If you want to create a simple checklist and share that with other people, Checkli is probably the best option for you. The most important and time-saving feature is you do not have to create an account to make a list. This is quite good when you want to do a survey or so for your company or yourself. Every list comes with a unique link that you can share with someone. Following that, the recipient can edit or manage the list accordingly. This is possible to share the link via email, social media, or anywhere else.
That's it! These are some of the best online list maker tools that you can use. Hope they help.