Ways to boost internet traffic to your website
In the vast ocean of websites, business owners and marketers are exploring new ways to boost internet traffic to their websites. Driving web traffic to their websites is the most significant issue that business owners need to cater. In this era of 'Big data', modern enterprises are putting much effort to crawl terabytes of data sets from the web and harnessing information, to know the user trends to design their future strategies. Moreover, this web crawling and web scraping technologies are also helping other key sectors of our society like, scientific research, Travel, e-commerce and sports.
Admittedly, the first and foremost key pointer to boost internet traffic is to write good and original content. It captivates readers' attention immediately, enhancing traffic to your website. Actionable ideas for driving traffic to your website are needed before it's too late. Here are some simple tips and some ethical ways to increase traffic to your website:
Writing Blogs at regular intervals
Writing Blogs on regular intervals can do wonders in enhancing the traffic to your website. Promoting your blog to your email list can considerably increase traffic, leads and sales in the long run. Writing blogs on regular interval attract visitors to your site.
Social media channels to enhance web traffic
Promoting your product range through social media channels is one of the best ways to enhance traffic to your website. To ensure this, adopt a proactive approach to endorse your content. Facebook, Twitter, LinkedIn, Instagram, Pinterest, Google+ are some of the social networking websites where you can share your innovative products through blogs, articles, infographics, videos, and others.
Social Media Advertising, paid search and others are outstanding ways of attracting traffic to your website. It helps in enhancing the visibility of your website and building your brand image. Targeting focused keywords as per your paid search strategies will help in enhancing your sales in a long run.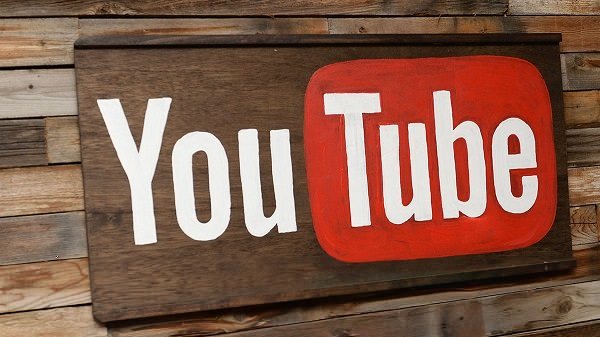 Incorporate Video in your content strategy
Incorporating videos can boost traffic immensely by attracting and engaging new visitors. Research shows that the information retention is far more through videos than text-based content. As a result, videos are far better options for increasing audience attention and websites traffic.
Make your website fast and responsive
Make your web pages technically optimized to ensure fast loading of web pages. Your web pages need to load as fast as possible by optimizing page structure and size of images to minimize your bounce rate. Responsiveness is another factor that needs to be taken care of. These days, people browse the internet on their laptops, mobile devices, and tablets. Therefore, your website needs to be accessible and viewable across wide range of devices.
Be active on Social Media
Posting the content on the social media is not just enough; you need to be an active participant in answering the comments too. Engaging with your audience in social media and interacting with your fans enhance your visibility like anything.
Analyze your analytics data
Google analytics provides a precious source of information. You need to keep a hawk's eye on Google analytics data and use this information to plan your strategies. Closely analyze visitors' data to get an in-depth detail about different attributes of your visitors.
Share knowledge in crisp presentations
Sharing your company presentations on YouTube or Slideshare can drive maximum traffic out of all the social media websites. It drives an average of 2.99 pages per visit. Companies are sharing their knowledge-oriented presentations and other important stuff to attract the target audience.
Highlight on long-tail keywords
Blog or articles written should contain appropriate keywords that boost your website Traffic. Each web page, blog or article should include all the significant terms and phrases related to your topic. After including the primary keywords, search for the long-tail keywords. Long tail keywords are the three or four phrases associated with keywords quite specific to your product range. It helps to reach out to the customers who use specific keywords for exactly what they are going to buy.
Start a forum on your website
Starting a forum helps in decreasing your website's bounce rate. It enhances the visitors' time on site by engaging them in interesting and engaging questionnaires, polls, topic discussions. This helps in building a community resulting in attracting visitors to your site.
Facebook is an excellent medium to enhance the flow of traffic to your website. Start a specific group where members can ask questions and get answered within a stipulated period of time. It is a place where you can share links of your blogs, articles and case studies.
Use Captivating headlines
Headlines make an instant impression on viewers mind especially while sharing your blog through social media. Intriguing headlines arouse viewers' interest in the specific topic converting them to leads.
Post as a guest blogger in the same niche
Publishing contents as a guest blogger in the same niche will help you to increase your website's traffic significantly. There is no point in blogging on a website in some other domain.
Optimize your existing posts
Optimizing your existing post to ensure their relevance by adding relevant tags, URLs and meta tags. Modifying these blogs from time to time helps in boosting your SEO.
In short, these are some of the ethical ways to enhance your website traffic. But, these ways may vary for every unique situation. Some of those may prove beneficial to you in certain ways but others may not. It is you, who has to decide and adopt a method that may prove best for your website. Take risks, analyze methods and then form strategies accordingly. Best of luck.