You Can Make Donations To Charities Directly From YouTube Using Donation Cards
YouTube, the biggest video creating and sharing platform over the internet, now introduced Donation Cards using which you can make donation to non profit organizations. Even though this feature is limited to U.S. for now, it would open new window of possibility to creators to raise funds for a good cause. Even though you can just add a donation gateway or your website link of your charity in the suggestion card or in the video description, letting users donate directly in the video itself makes the whole task lot easier for donors who view your video as they wouldn't need to navigate to multiple pages.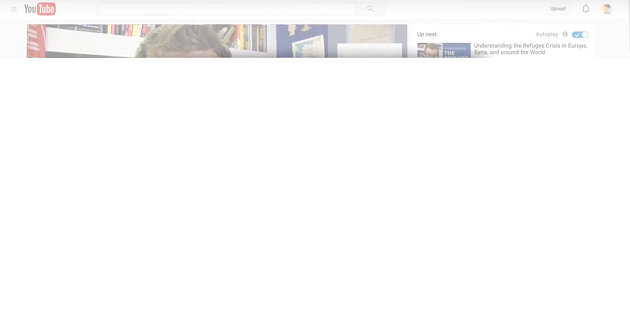 If You are a visitor
While watching a video, you should see donation card, if that video happened to have one. For some reason, if you couldn't find it, or you know it's there and do not want to wait until the card appears on your screen, you can select the "i" icon at the top of video. Select Donate Now, and after entering the amount you want to donate, click next. You can choose credit card or enter details of new card to start the donation process. You can see necessary information on the screen when you are done.
Google doesn't charge any money and gives full amount to the trusts. Ofcourse, the fund collection and distribution is handled by Network For Good , a U.S based Non profit donor advised fund. If for any reason, Network For Good cannot distribute money to the NGO you selected, it would deliver it to an alternative non profit. Mind you, donations you make in this process are non-refundable and ofcourse, tax deductible, if you are a resident of U.S. The confirmation mail from Google would service as a receipt for you. Google also sends a written acknowledgement if you make donation more than $250. (If you are outside of U.S., checkout this link.)
The donations using donation cards are currently limited, and India isn't a part of it, as of now.
If You are a Creator
After you've chosen the organization you want to support, head over to your YouTube Account and go to video manager. Select the video you want to add donation card to, and select Edit option. After you expand the tab bar at the top, you should see an option to add cards. Select that, and choose donation card option. You can select any IRS-validated 501c(3) non profit organizations since they receive full amount in the form of direct donation while creating video. In the name box, you can start typing name of the NGO, and google displays results where in you can select the name of the organization. Select an image if you want to , then select create card.
http://www.youtube.com/watch?v=tkHi0VRfjgU
You can customize your card too, by entering a title and teaser text where in you can state the cause you are supporting for in brief to the viewers. You can change image as well. In order to attract more donations, keep the description appealing and relevant. You also need to keep in mind that placing the card at right time in your video is also important. If you want to see the donation status in your video, Go to your creator Studio, choose Video manager in left side menu, select the edit option for the video where you placed donation card and select edit. Select cards tab and next to card you should see edit pencil icon after selecting which, you can view the amount of USD raised raised by your donation card and the amount generated by your channel as well. Not only that, you can view information about your donation cards by using YouTube Analytics Card Report. Check out YouTube FAQ for more info.