How to Fix – Unknown Error Code during Application Install 24
Google Play is the native and apposite app market for Android. No matter whether you use Android 2.3 or Android 5.0. You can easily utilize this app market (excluding few Nokia mobiles) to install tons of free apps, games and more others. In a simple line, this is very easy to use Google Play on Android mobile. Just head to this app market, choose your app and install it.
On the other hand, if any of your Android apps or games has got an update, you will receive a notification on your mobile. All you need to do is just open Google Play again and update the corresponding update. This is as easy as said. However, some time, different problems may eventuate and interrupt your installation.
What is the actual reason behind "Unknown Error Code During Application Install 24"?
Before getting the solution, you should also know the source of the problem so that you can solve it faster. Actually, this problem may occur for hardware (mainly) as well as software conflict. Android stores all the data of all its applications in Data folder automatically. However, if you two or more than Data folders in the same directory, you may confront this problem.
Now, you might be thinking the problem will be cleared up by deleting Data folder. NO. That may create even more problems because that Data folder contains data of all other apps.
How to fix "Unknown Error Code during application Install 24"?
One of the most popular error is "Unknown Error Code During Application Install 24". If you have got this error during new app installation or update installation, here are some possible solutions for you. There is no unequivocal fix of this problem.
Try after Some time
This is a quick fix. Although, there is no guarantee whether it will be working for you or not yet, you can try it yourself before doing anything. I have encountered this error two times and this works only once. This is simple solution.
Reboot Device
The Unknown Error Code During Application Install 24 is mainly a hardware conflict. In most of the cases, it gets cleared up by rebooting device. If still you are getting this issue continuously, the following solution may help you.
Clear Cache of Previous Version
This problem generally occurs when the device cannot read the certificate of the application. So, what the cache clearance does is it removes all certificates that may cause the problem and rewrite it while installing the newer version. You can delete cache of any installed application right from your "Settings". Open Settings, Apps, Select Apps and clear the cache.
Then, again try to install the update.
Clean Google Play Services' Cache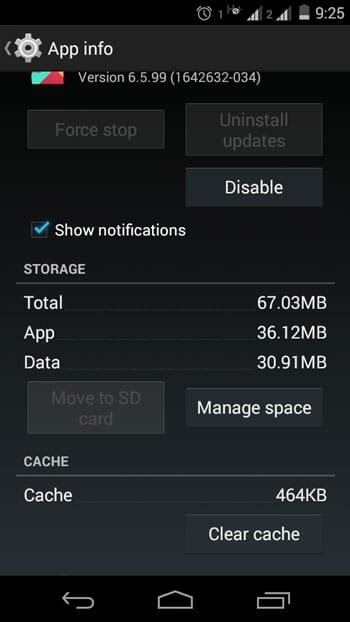 This is quite similar solution to the above-mentioned one. Google Play Services is a required service to run more other Google power programs of your Android device. Sometime, it may cause the issue. To get rid of this problem, you can clear the cache of Google Play Services what you have updated earlier. To clear cache of Google Play Services, head to Apps >> Select Google play Services and clear cache.
Completely Reinstall the App
You can also try to uninstall the app and then reinstall it to solve the problem. Sometime it may solve the issue. Before uninstalling the app, you ought to back up the important data.
Factory Reset
If the app is really important to you and there is no other alternatives to that particular application, you may have to factory reset your mobile or tablet to solve the problem. Before resetting your device, this is recommended to backup everything.
APK Installation
If still the problem still exists, the last solution is APK installation from third party website. There are so many mirror sites where you can get the same application from. You can download the application, scan it and then install it in your mobile. However, this is not recommended at all since those .apk file may contain malware. To install third party APK file, you will have to enable "Unknown Sources" from "Security" tab.
Hope all these solution will help you to get your favorite application on your mobile. If you have solved this problem using any other method, do let us know.