How to Create Vocabulary List from Any Document
Shorts of vocabulary knowledge creates various issues for a writer, who needs to define one particular thing in different ways. Not only writers, but also almost all people will encounter with trouble when they need to talk to someone on a topic that is not so popular or they are not familiar with that. No matter, whether you write or speak, you must have a strong vocabulary knowledge. Otherwise, you will have to use same word more than enough times, what can mess up everything and looks awkward.
However, this is not an overnight process. To get familiar with a large vocabulary list, you need enthusiasm, patience and most importantly practice. You need to create a routine to learn a particular number of new words and their usage regularly and then try to use them in your writing. This is how you can have a large vocabulary storage.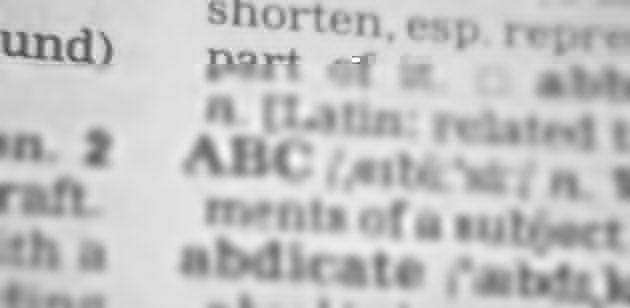 But, the problem is we cannot find the usage of any particular word or phrase in one place. Each time when we cannot try to find out the meaning of any specific word, we Google it. All those things consume a lot of time and hence, you will end up leaving this things. If you are having the same kind of issues, here is a solution that can let you show the meaning of any word as well as the usage of the same. No matter, what the word is but you can easily get the usage under one roof.
Create Vocabulary List from Any Document
Meet Vocabulist. This is a free web tool that helps anyone to upload/paste any document and then get the meaning/usage of each word. As this consolidates everything under one roof, you will not have to make search for anything into any search engine to check the definition of any word.
The most helpful thing for newbies is it shows more than one usage or meaning or definition of each word so that any learner can get that in correct way. Not only just showing the meaning but also users can pick out words from the uploaded/pasted document, create list of chosen words, save them in Vocabulist, download as PDF to PC etc.
All these things make Vocabulist more user friendly. You can create different sets for different documents or different types of words so that you can get anything whenever you need.
How to use Vocabulist?
This is very easy and designed for non-techies. As you can create different sets of word, you need to create an account so that those sets can be saved privately. However, at first, go to Vocabulist website and create a free account. You can use your Facebook or Google account as well as use your Email to sign up.

After settings up your account, you will get an option like this,

Hit the plus button. Following that, the subsequent options will come up.
You can directly upload a file (PDF, Word, TXT etc.) or Paste text manually. However, the third option aka Google Drive is not available, as of now. It will be available very soon.
No matter whatever process you choose, but you will get the following options to name your document. But, if you choose the Paste Text option, you will have to paste the text in the box that says Paste some text below.
After submitting that, you will get the list of words that you document has and the meaning of them.

You can use the drop-down menu to find out other definition or usage of any particular word. On the other hand, if you want to save that list, just hit the Submit button that is positioned under the word list. It will be saved as a SET.
The most interesting thing is you can also download your set to your PC in PDF. To do so, just open a Set and click on Export As PDF button.
Final Word
Instead of finding the definition or usage of any unknown word in Google, you can simply opt for Vocabulist, which will make everything a lot more easier for you. At the same time, you can save a lot of time and get a list of useful words.