How to Stop Pop-ups on Android Mobile
If you have an Android mobile and you do not have any knowledge about online security, there is a high chance of getting your device attacked by various malware. There are countless malware and adware those can be attracted by your device from different websites. If your device is showing ads and various pop-up windows, do check out these tips and tricks to stop pop-ups on Android mobile. It doesn't matter which Android mobile you are using; you can fix that problem with the help of these solutions. Also, you might have to download some apps and backup your data first.
There are several ways you can stop unnecessary pop-ups on Android mobile, and some of them are mentioned below.
Use Adblocker App
Adblocker is probably the best way you can use to stop all the advertisement related pop-ups on your Android device. This is easy and not much time consuming as well. In case you have rooted Android mobile, you can get maximum benefits. However, if you do not have a rooted Android mobile, you can still use some of the apps. For example, the Adblock Plus works smoothly on non-rooted Android mobile. As mentioned before, you will get more benefits if you have a rooted Android mobile. This app is available for Android 4.1.2 or later version including Android Pie users. It sits in the background and filters unwanted incoming and outgoing traffic, Wi-Fi traffic as well as advertisements related pop up windows. On the other hand, if you have a rooted Android mobile and you want to use an adblocker app, you can opt for Adblocker Reborn. This is an Xposed module, and you can install it only if you have Xposed framework installed in your mobile. It has several features including Activities Block, Views Block, WebView Block, Hosts Block and so on.
Use Antivirus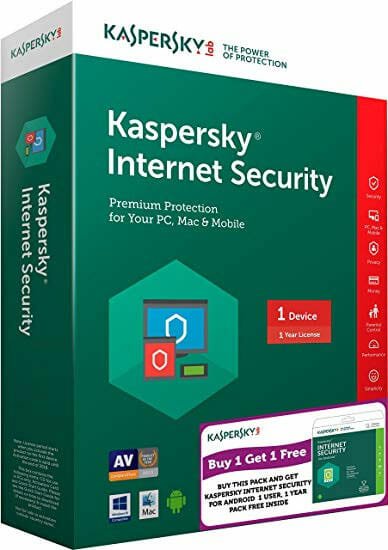 If you have suddenly started getting unnecessary pop-up windows on your Android mobile, there is a high chance that your mobile in infected by any malware or such thing. Many people often open unsecured websites and hence, they encounter such problems. By mistake, they tap on malicious links, and they end up getting tons of pop-ups on their screen. If you have got such issues, you would be able to fix that problem with the help of this antivirus. Some of the useful antiviruses are-
Kaspersky: Kaspersky is one of the best security shields out there, which is being used by millions of people from across the globe. It doesn't matter whether you have an Android mobile or tablet, you can certainly install this app in your device and start using it right away. Although the official download page doesn't say anything about the compatibility, you can download it on Android 4.1 or later version.
AVG: Who doesn't like to get some extra features with an existing app. If you like to have a VPN service with antivirus, you can install AVG, which is available for Android 4.1 or later version. It looks pretty cool, and it comes with the ability to delete malicious files from your mobile without any problem.
Avira: Avira is yet another awesome antivirus for Android, which is available for Android 4.1 or later version. You can install this app for free in your Android mobile and start a scan to find possible malicious files. The user interface looks pretty cool, and you should not find any problem while using it for the first time.
Clear Cache and Cookies of Your Browser
Sometimes the malware or adware sits in the background of browser, and the users keep getting advertisements related to pop-ups in their mobiles. If you have started getting ads after opening a particular website or opening a particular link, there is a chance that the adware is still in your mobile and you accidentally installed something, which is hidden in the background processes. Although this is not the proper method to delete the background process, you can try it as well. You need to clear the cache and cookies of your browser so that everything gets reset. To do so, open Google Chrome browser and go to Settings. Here you should find Privacy option. Tap on it and select CLEAR BROWSING DATA. After that, you should find the options that you want to delete. Select all the options including Browsing History, Cache, Cookies, and so on. At last, tap on the CLEAR button. After that, check if you are getting similar pop-ups or not.
Uninstall Recently Installed Apps
Let's assume that you have recently installed an app from an unknown source and following that, you have started getting annoying advertisement related pop-ups. There is a high chance that the app you have recently installed is creating all the mess. Therefore, the best possible thing you can do is uninstall that app. Just go through your app drawer and uninstall it right away.
Change Your DNS
Change of DNS or Domain Name Server might help you fix this problem. This is very easy to change the DNS on your Android mobile. You can use Google Public DNS, OpenDNS, CloudFlare DNS and so on. You can also use some free apps such as DNS Changer, which is available for Android 4.2 or later version and DNS Switch, which is available for Android 4.0 or later version. These apps will help you change the DNS to your desired one. You do not have to go through all the options in your Settings.
Alternatively, you can also use VPN. When you enable a VPN, it starts using a different DNS. Therefore, the problem can be solved.
Factory Reset
If none of those above solutions is working on your Android mobile, there is only one thing you can do, and that is a factory reset. It will let you remove all the existing apps, files, app data, and everything. You do not have to download any third-party app to get it done. You can go to Settings > System > Advanced > Reset options. Here you can find Erase all data (factory reset) option. Use that option to set the factory settings.
That's it! Hope these simple solutions would be helpful for you.