Top Three All In One Chat Messenger For PC
An All in one chat messenger lets you replicate all your chat contacts to a single application. You can easily manage, edit and most importantly chat with all you friends of Facebook, Google talk (now, Google Hangout), Windows Live messenger (now, Skype), Yahoo messenger and more from that single app. Benefits? Here you go:
You do not need to login to multiple messenger applications.
Saves bandwidth.
Makes it easy to manage your contacts.
Number of customization options.
So, here, in this tutorial, we are going to discuss the top three all in one chat messenger for PC that helps you in maintaining a repository of you chat contacts.
Top three all in one chat messenger for PC
1. Pidgin
Pidgin has been one of the best all in one messenger(s) for PC and Linux. It supports number of chat networks like AIM, ICQ, Google Talk, Jabber/XMPP, MSN Messenger, Yahoo!, Bonjour, Gadu-Gadu, IRC, Novell GroupWise Messenger, Lotus Sametime, SILC, SIMPLE, MXit, MySpaceIM, and Zephyr. Moreover, you can edit and add more messenger accounts with Pidgin plugins. The installation is simple as well.
Download Pidgin from here.
Follow the installation process
Make sure to check the "GTK+Runtime (required if not present). You can choose to install preferred language packs as well.
Let the installation run and install the application. Once installed, open the app and start adding accounts of your choice. There are number to chat networks to choose from.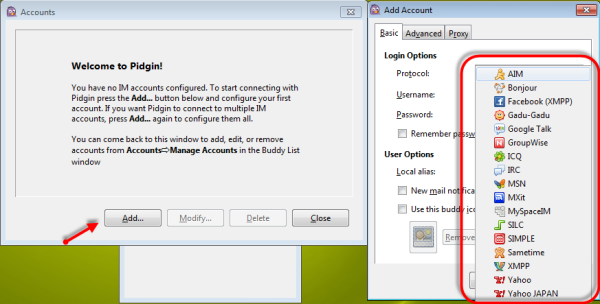 If you are unsure about the settings of a particular social network, utilize Pidgin's plugin protocol list from here.
Pidgin has to be the preferred all in one messenger for pc due to it's insanely supported social networks and ease of use.
2. Nimbuzz
Nimbuzz works amazingly well on pc's, tablets and smartphones across different platforms. It's available for Windows and Mac. However, the supported social network database isn't even close to Pidgin but it's pretty decent for chatting with your Facebook and Google contacts through a single app. USP is the synchronization of your contacts, messages across all your devices. In order to use Nimbuzz you need a Nimbuzz account. Please note that you need to register your mobile number in order to continue.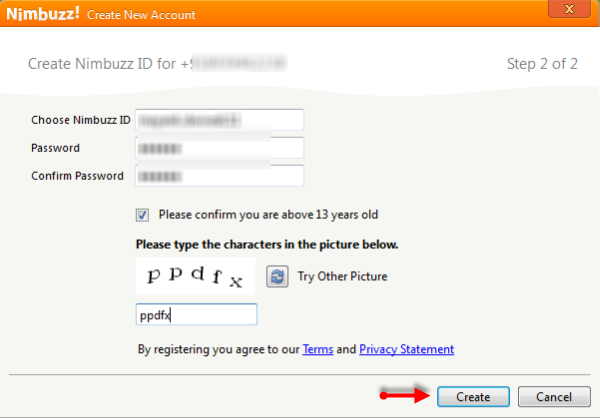 3. Trillian
Trillian has made it in this list because of it's awesome User interface. Period. It's just beautiful. You will love using the application and actually enjoy talking to your friends over Trillion. Other than the UI the features and supported networks are just basic. The installation is simple as well.
Download Trillian from here. (Please note that Trillian has 2 account types: Free and Pro) Use to free for basic chat requisites. Upgrade to pro for number of new features, cloud history, no ads and more. You need a Trillian account in order to continue.
After registering the account, start adding the social networks of your choice.
Add the accounts and start chatting with your friends, right away. You can setup your mail accounts as well with Trillian, to know more, click here.
In these three apps, my personal favorite is Pidgin due to it's easy interface and robust social networks support. Choose yours based on your requirements and preferences. And yes, Happy New Year. :-)