5 Reasons to switch to Google's New Messenger
If you often install new apps on your Android mobile, you might have already seen the new messenger app by Google. This latest messenger is included in Android 5.0 or Android Lollipop by default. However, if you want to get it on Android L incompatible devices, you can download it from Google Play Store. Just make sure you have the Android 4.1 or later version.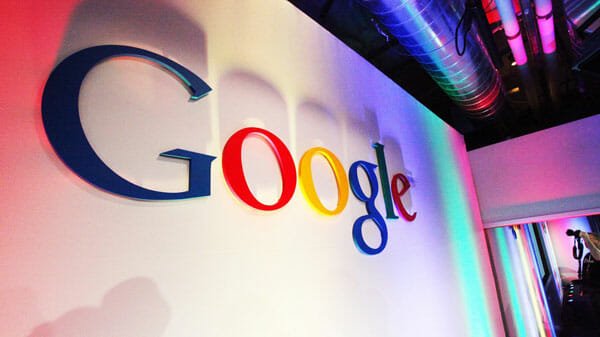 Before installing Google's new messenger app, you can have some questions what need proper answers. I know what you think before installing it on your phone. Today I am going to answer them one by one. In the subsequent lines, you will find some epic reasons for what you may like to replace your present messenger with this new app. Let's take a look at those resplendent reasons.
User Interface
When you cannot make something good, you should at least make that look good. The same craftsmanship is applied on Google's new messenger, though it works as good as its visual design. In simple line, Google's new messenger app looks awesome. As it has the material design, you will get an extremely daunting design. If you have updated your Gmail app to Gmail 5.0, or installed Inbox by Gmail, you will find a resemblance on this.
Send Emoji
Generally, in-built Android messenger app doesn't let users send emoji to senders. However, if you install this new Messenger app, you can easily send various emoji to your friends alongside text. If you use instant messengers, you are familiar with emoji, I suppose. Actually, emoji is the best virtual language to express your emotions. This is where this messenger app excels. You can easily send emoji those are already available on Google Hangouts.
Send Photo
The intrinsic messenger app doesn't let users to send images to your recipients. Sometime, we want to share photos like a MMS but, unfortunately, the default messenger has no such option. However, Google's Messenger would help you to capture and send photo to anybody. To send attachment, just tap on attachment icon and choose photo from gallery or capture one.
Send Voice Message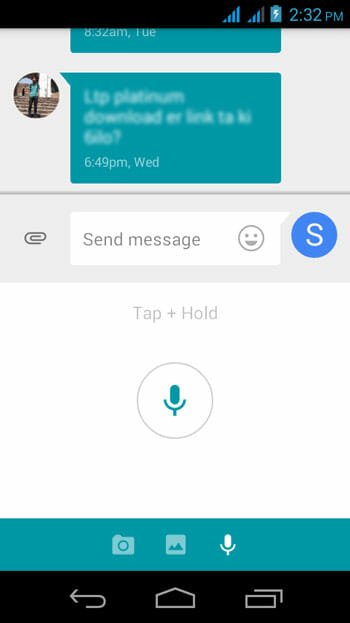 This is yet another awesome reason why you should download and use Google's Messenger app on your Android mobile. Now, you can easily send voice message to anybody. You know that when you cannot explain something in words, you can either send a photo or voice message. To send voice message via this app, just tap on Attachment icon and select Voice button. After that, tap and hold the button during recoding the voice.
Release the button when you are done. After that, you can send your message right away.
Filter Message
If you have ten to fifteen people in your friend circle, one of them will send boring messages frequently to wish good morning, good night and so forth. Although, you can abide such annoyance for one week or maximum two weeks, but after a particular time, you will need an app to block him/her. At such moment, this Messenger will help you to prevent such friends from sending SMS. You can simply block anybody via this app.
Conclusion
There is other reason for that you should replace your existing messenger with this new Google owned messenger app. Considering all the features, this is far better than other independent SMS apps available on Android.