4 Awesome Google Apps You Should Know About
Everyone with a smartphone in their hands probably use at least one Google service each day. May it be the search engine, Gmail, Google Drive, Keep or Handouts. And while we are well aware of these services, you may not have even heard about these awesome Google apps on our list. This may be mainly due to the fact that these services were rather experimental or utilitarian than commercial. But they are irrefutably awesome. Check them out –
1. One Today
If you watched the movie "The Internship" this year, you might remember a dialogue by Rose Byrne – "We at Google believe that what we do here makes the world a better place". These line are literally personified by the Google app called One Today. It is a non-profit app that lets you donate a dollar each day towards any cause that interests you. There are numerous charities to choose from like the ones educating young children, fighting ebola, providing clean drinking water to communities in Africa, or even the ones raising money to feed homeless dogs. You can also earn badges for donating regularly by reaching donation streaks and more and thus compete with friends. Plus you can help further by sharing your donations on social networks and get them matched. Amazing how you can change the world by just a touch. Hats off to Google for restoring the faith in humanity.
2. Google Cardboard
Have you always dreamt of wearing the Google Glass that you simply can't afford to buy because it costs a frigging $1500? Don't worry. You can make yourself one for free! Google Cardboard let's you make your own pair of Google Glasses by using just a piece of cardboard and your smartphone. You can go on their website and follow the instructions given. After the goggles are ready, you can simply download the Cardboard app, drop your phone into the front section and enjoy the virtual reality. Users can watch their personal photo spheres, take a walk through cities with a virtual guide, watch youtube videos on a giant screen and even fly over the world through Google Earth. Coolest thing ever on a smartphone. But don't get addicted! Too much of even awesome things is bad. Cough *facebook*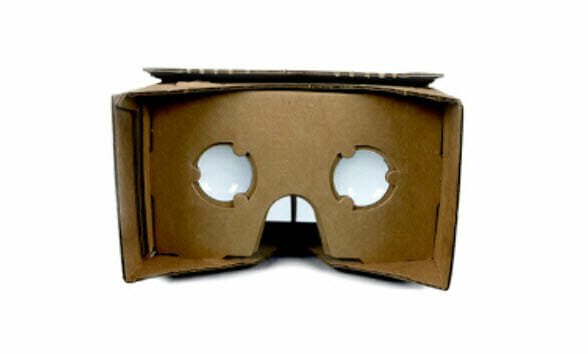 3. Google Helpouts
We all turn to the Internet occasionally when we want to learn about something new or gather an exclusive skill. And although there are numerous websites and videos out there about practically everything you can think of, sometimes it is very difficult to learn through a source that does not talk back. If this argument makes sense to you, Google Helpouts is your solution. The service helps you get in touch with experts around the world over topics ranging from learning algebra or guitar, to losing weight or getting trained in photography. The app gives you a list of topics and connects you face-to-face to an expert through Hangouts' video chat. Some people might provide their knowledge for free, but usually a fee is charged on per minute/hour basis.
Download Google Helpouts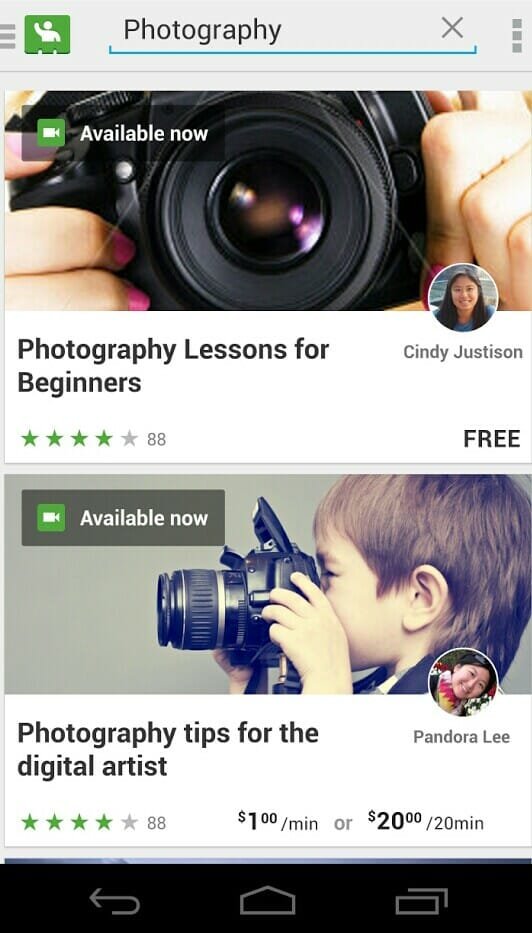 4. Primer: Marketing for Startups
Primer is a targeted app from Google that has a very specific purpose. It helps budding entrepreneurs to quickly learn how to promote their business and build their brand. This is done by a series of small lessons that each take just about 3 to 5 minutes to complete. Now this should not be confused with something that will provide you with specific guidance of what to do what not to do. NO. But it will surely show startups a path to finding all the answers and solutions. In other words it is a wise old man full of advices. Knowledge is further enhanced by out-of-app activities that are emailed to the user. The app moto is to help clients get new customers. Every entrepreneur should surely check it out once.
I bet you would have not heard of at least one of these Google apps. They may not be well known but that does not hamper their usability. Give them a try. And surely download One Today. A dollar is not a big deal for us. But it can help a homeless buy a satisfactory meal. After all, aren't we all here to help each other thrive?