Best Multiplayer Games For PS4 Of 2019
Like Android vs. iOS, people often compare the Xbox One with PS4. If you have a PS4 and you are looking for a multiplayer game to play with kids, friends, or anybody else, you should check out this following list. This article contains some of the best multiplayer games for PS4. No matter if you like strategy games, action games, racing games, or any other category, you can indeed find something interesting this is article.
Best Multiplayer Games For PS4
1] Battlefield 1 – Best Multiplayer Action Game For PS4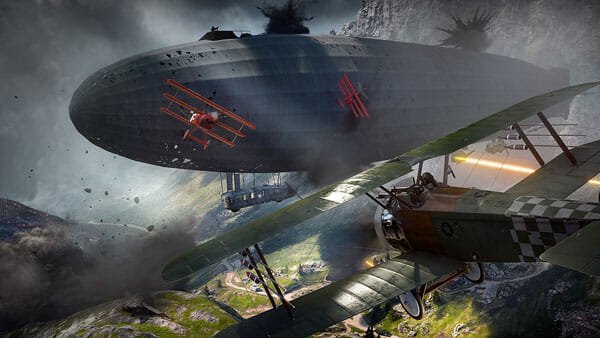 Battlefield 1 is the best multiplayer action game for PS4 and chances are you already played this game if you are a hardcore gamer. You need skill, strategy, etc. to make an improvement in this game. Otherwise, this is "just another" ware game for you. You can play alone or create a group of up to 64 people. EA Sports launched this game in 2016, but you will be amazed by the graphics it is producing to date. If you are looking for the best FPS game for your console, you can consider it as well. The game is quite affordable since it costs only $19.99 in the US. Purchase link
2] FIFA 2019 – Best Multiplayer Sports Game For PS4
As FIFA 2020 is still under development, you should be happy with FIFA 2019. If you like the sprint of Bale, dribbling of Messi, saves of Lloris, you should try FIFA 2019. This is probably the best edition of FIFA series by EA Sports. No matter if you have internet or not, you can certainly play with your friends, kids, etc. using your console. You can challenge other people, dominate a match, and win points accordingly. The Standard Edition costs $59.99, and the Ultimate Edition costs around $100. Purchase link
3] FAR CRY 5 – Best Multiplayer Shooter Game For PS4
Although Far Cry series is for single player, you can play Far Cry 5 with someone else as well. You are landed in a zone where a drug-lord wants to kill you with a baseball bat, and this is the main story of this game. If you want to stay alive, you have to kill your enemy, and in the process, you can make a strategy, ride various cars, etc. Not only that but also you can fly planes if needed. This multiplayer game costs around $60 if you want to purchase it for your PS4 console. Purchase link
4] Injustice 2 – Multiplayer Fighting Game For PS4
If you like to play a fighting game on your PS4, you can purchase Injustice 2, which is equipped with tons of DC superheroes alongside some star characters. Each win will give you points, suits, and several pieces of equipment so that your character gets stronger for the next fight. Some of the most popular characters of this game are Batman, Teenage Mutant Ninja Turtle, Hellboy, etc. Apart from getting the characters, this game allows users to customize the characters so that it gets more attractive over time. If you want to purchase it for your PS4, you have to pay $39.99. Purchase link
5] Overwatch – Best Action And Shooting Game For PS4
If you have already played Overwatch, you might know that this is a multiplayer-only game. This is a big game but it worth the size. The remarkable thing about this game is the graphics as you cannot ignore it at any point. The second thing is the skill. If you want to level up, you have to be skilled. Otherwise, there is no chance of getting any further with this game. You must have to get some online players to start with Overwatch. As mentioned in the title, you can plan the attack, operate as a team, and destroy all the enemies. This game costs around $60. With the purchase, you can find five legendary hero skins, five epic hero skins, five origin hero skins, and more other. Purchase link
6] Fortnite – Multiplayer Action Building Game For PS4
Although it failed to perish the popularity of PUBG, Fornite can deal with that game any day. In Fortnite, you are landed in a zone of 100 players from across the globe, and you need to kill everyone to win a match. Each win gives you points, suits, armor, and a higher level that you can use at various situations in the game. Meaningless to mention that you need to have the skill as well as strategy to beat others and be the winner. Fortnite for PS4 costs around $40 and you have options like Standard and Ultimate Edition. Purchase link
7] The Last of Us: Remastered – Multiplayer Adventure Game For PS4
If you know the core meaning of "The Last of Us" series games, you might not have to spend a lot of time to understand this game. This is the latest version of this series, and that is why you can expect some of the best graphics, tweaks, interface, etc. In this game, you are landed in an abandoned zone, and you need to kill your enemies to gain food, shelter, weapons, etc. For that, you need to have some strategies, skills, etc. Dynamic 4K resolution, visual FX, deep shadows, graphical textures, etc. are some of the crucial parts of this game that make it better than others. Talking about the price, this is very much affordable since it costs only $19.99 for your PS4. Purchase link
There are more other multiplayer games for PS4. However, these are some of the best stuff you can find on the internet. I hope they will help you pass your time efficiently.